ZS-MS1TZD High Speed Automatic 4 Folded Beauty Cosmetics Facial Mask Sheet Folding Machine Bagging Packaging Machine
Click  For Video
This machine is designed for folding mask sheets and put them into packaging bags,it has the function of removing unqualified products.It can work with realted machien to realize automated production.
Parameter
Machine model:ZS-MS1TZD
Voltage:110/220V 50-60HZ
Power:About 1500W
Working speed:About 3600-4200 pieces/h
Suitable bag size:150-220mm*115-165mm(L*W,3 folded)
150*220mm*95*165mm(L*W, 4 folded)
Air pressure:About ≥0.6MPa 80L/min
Machine size:About 1600*700*1550mm(L*W*H)
Machine weight:About 100kg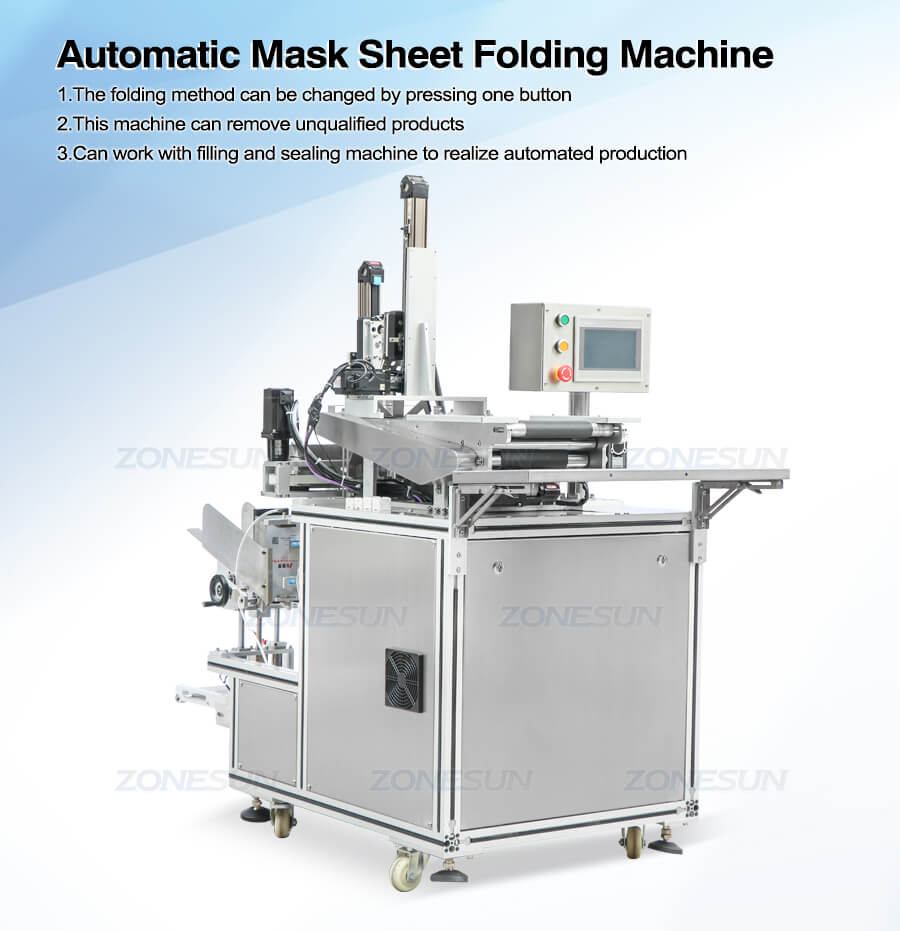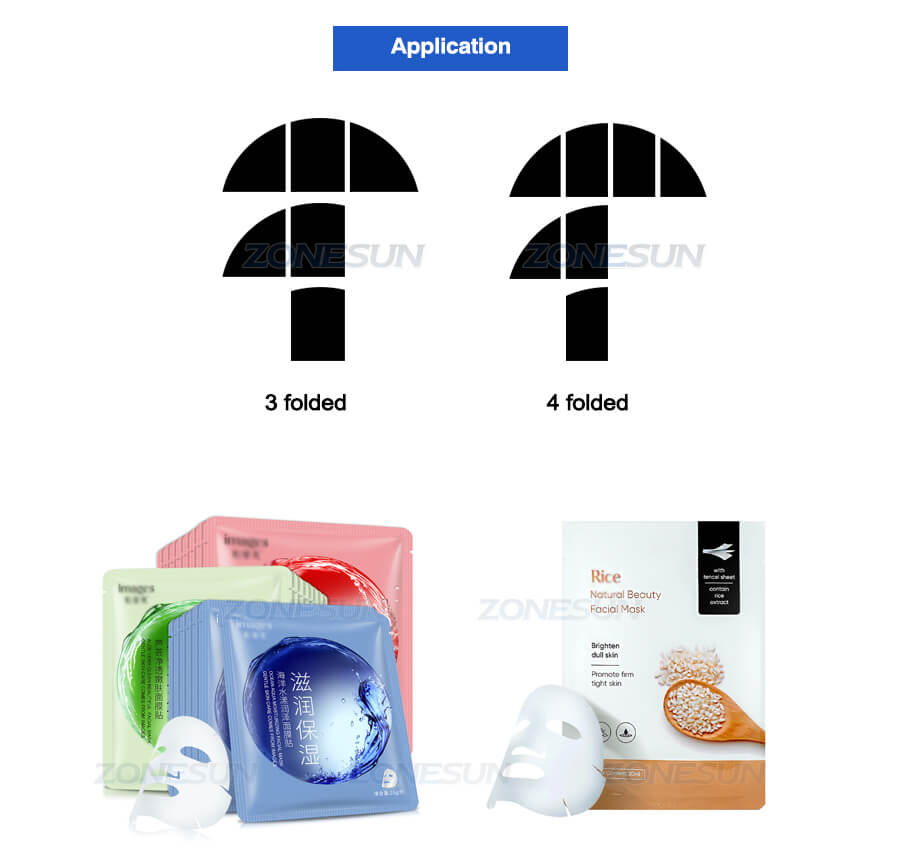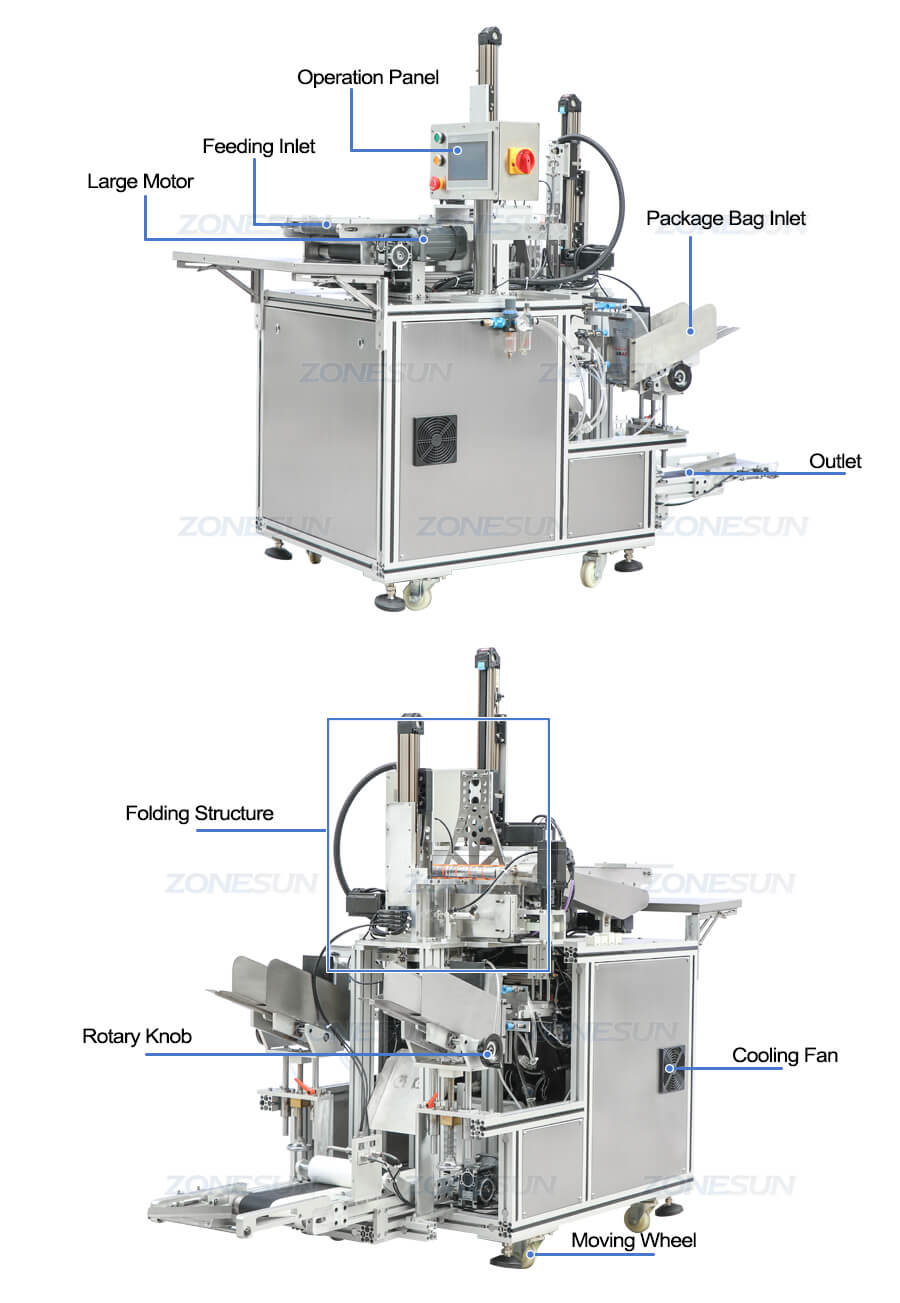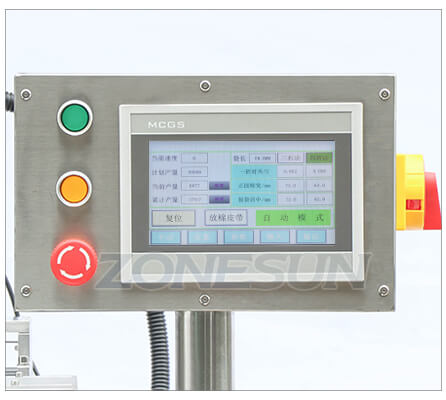 Equipped with touch screen control panel,the folding method and working speed can be tested and adjusted in real time.reduce production error.Different kinds of operating language can be customized as production need.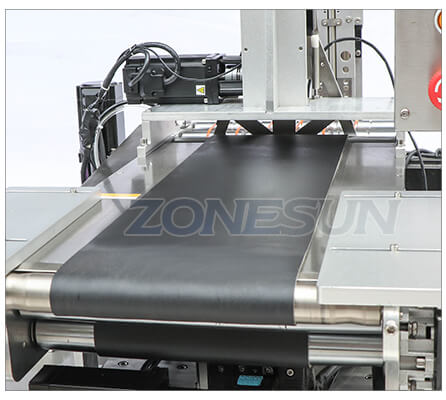 Equipped with high quality conveyor belt,it is more convenient to transport and feed mask sheet.It helps to improves working efficiency.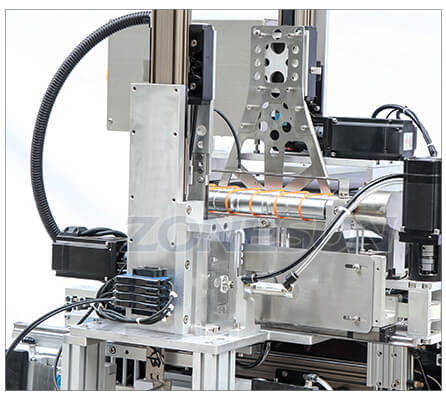 High quality folding structure,it is controlled by servo motor,which can improves the packaging accuracy.The folding type(3 folded/4 folded) can be changed by pressing one button,this is more convenient and improves working efficiency.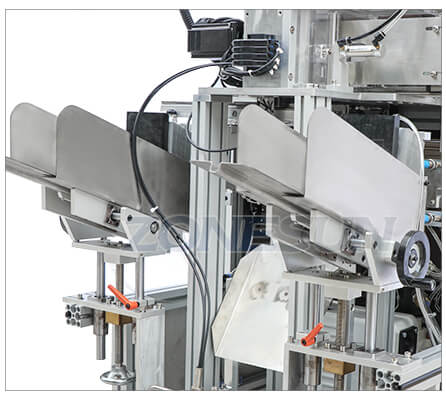 Designed with two feeding inlet of packaging bags,these can work at the same time,improves working efficiency.The angle of inclination can be adjusted by rotary knob,reduce production error.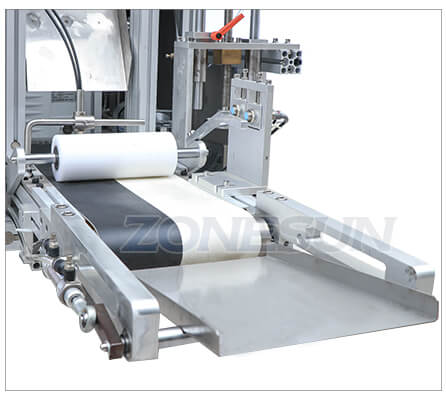 The machine has the function of detecting empty sachet.It can remove the empty sachet based on thickness.The outlet tray can change the angle to separate qualified product and unqualified products after detecting.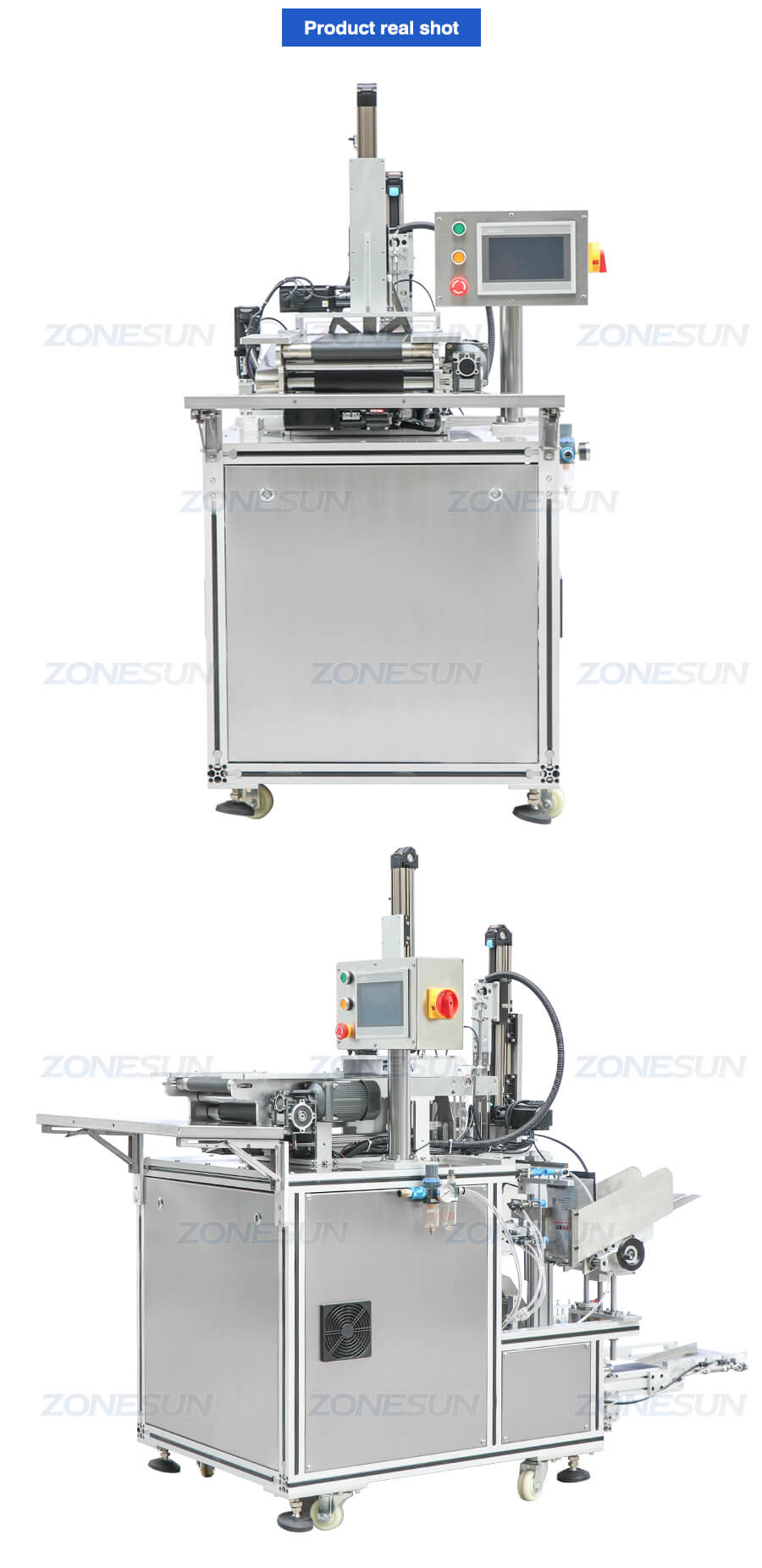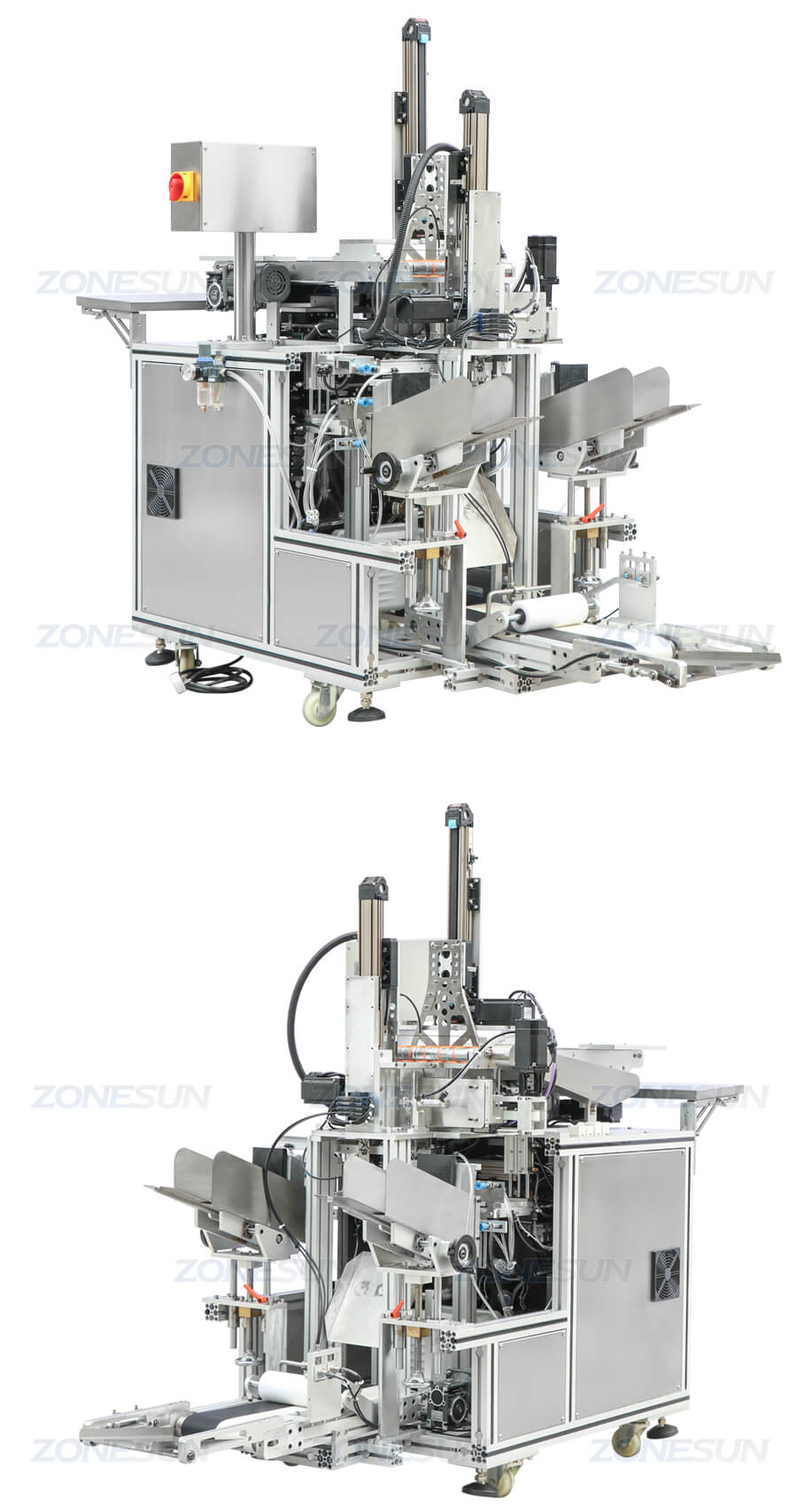 We know some customers may need the product urgently and hope they can place the order as soon as possible.In this situation,we offer e-mail and online chat support to help our customers to know more thing about our products and service.For contact support: 
Kelly
Whatsapp / Wechat / Phone:+86-18928646433
Email: sales@zonesuntech.com

Joyce
E-mail:sales12@zonesuntech.com