ZS-FSAB2 Double Heads Automatic 2ml Small Scale Glass Ampoule Bottle Filling and Sealing Machine
The ampoule filling and sealing machine can finish processes of filling & sealing of glass ampoule. It is good for 2ml closed type ampoule.we can also offer 1ml/5ml/10ml/20ml machine according to your production need. This machine can fill up to 3500-4500 ampoule bottles per hour. It is widely used in beauty and pharma industries.
Parameter
Machine model:ZS-FSAB2
Motor power:110/220V 0.37KW
Filling volume:2ml (1/5/10/20ml can be customized)
Production capacity:3500-4500 bottles/hour
Suitable bottleneck:10-11.5mm
Suitable bottle height:60-70mm
Filling accuracy:99%
Number of filling nozzle:2
Packing type:ampoule bottle
Fuel gas:liquefied gas + oxygen
Machine size:About 1260*435*1200mm
Machine weight:About 75kg
Package size:About 980*640*1380mm
Package weight:About 178kg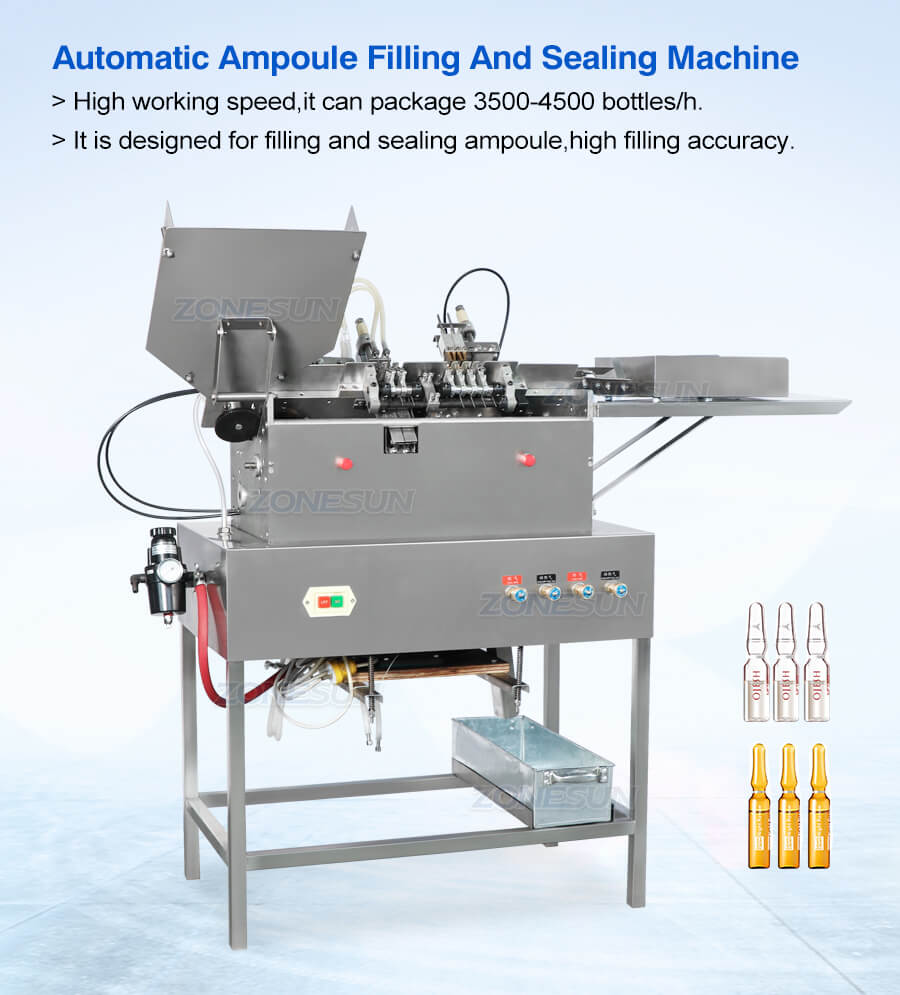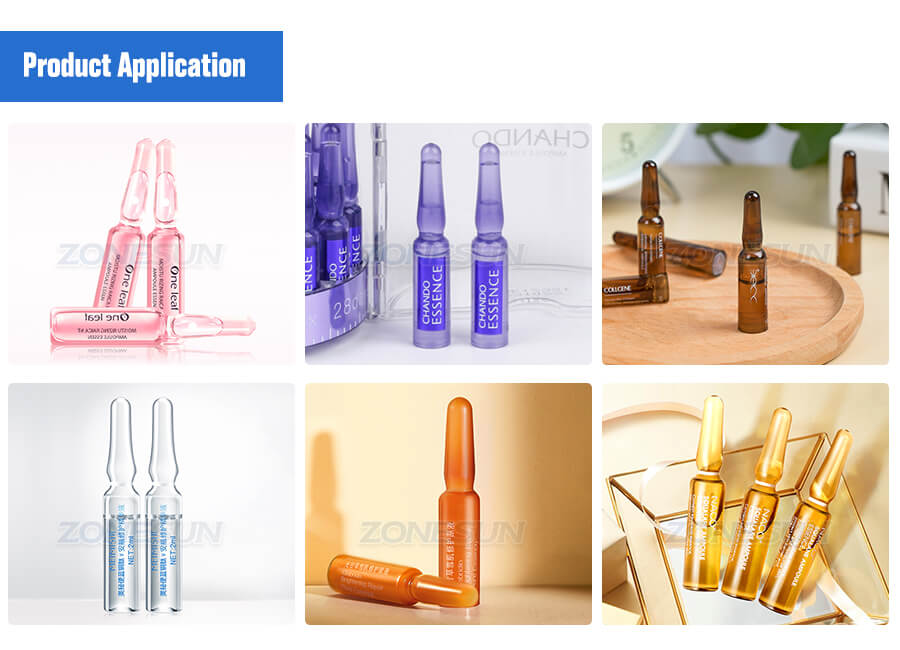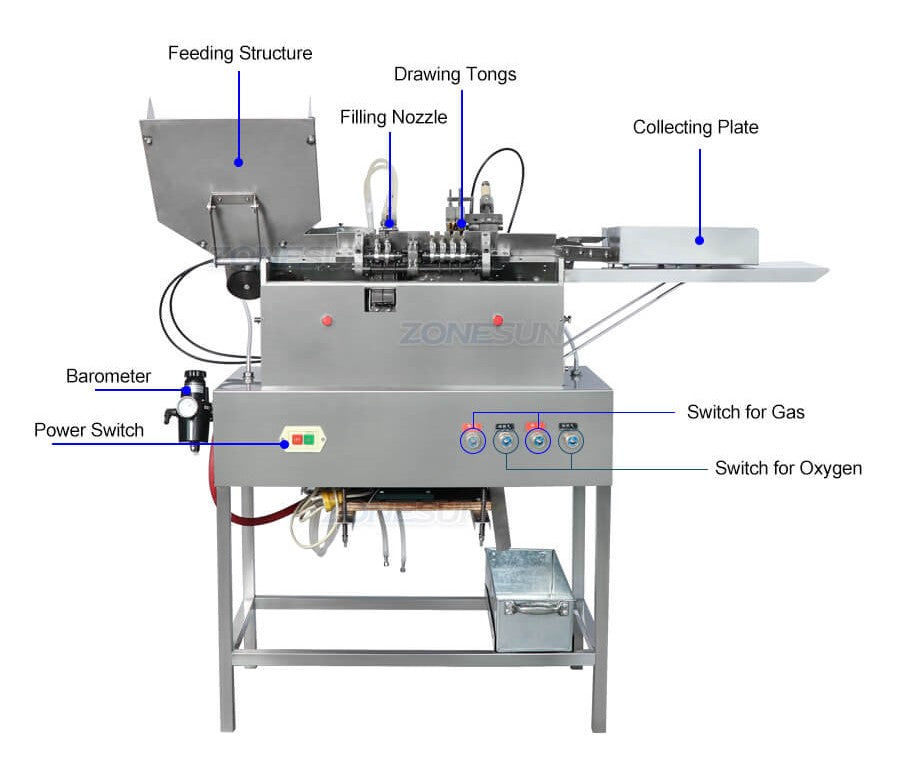 The filling machine is equipped with feeding structure that can help to feed ampoule bottles before filling.The feeding will be adjusted according to bottle size.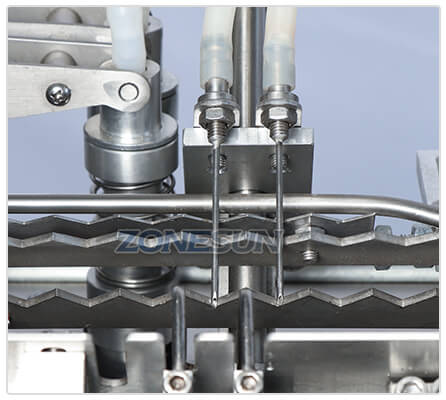 Small filling nozzle which is good for filling liquid into small bottles,this can prevent from spreading liquid out during filling and improve filling accuracy.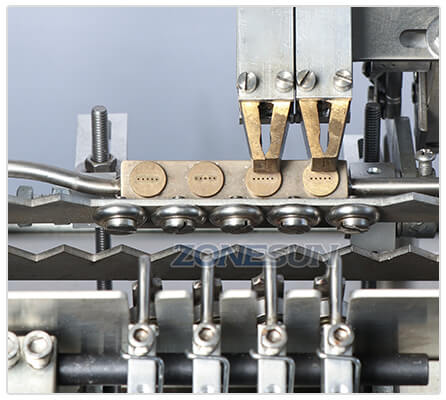 The machine is equipped with two sets of fire front, one is for preheating , and the other is for heating. After heating, the drawing tongs will quickly drop to the lowest position to melt the bottleneck of the ampoule and seal it, then rise again to complete the drawing.
Designed with collecting plate,this can help to make production be in order and improve working efficiency,reduce production error.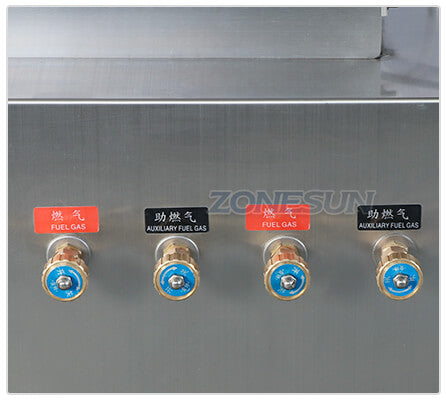 The rotary knob can be used to control the fire front,rotate it to the left to open gas/oxygen,rotate it to the right to turn off gas/oxygen.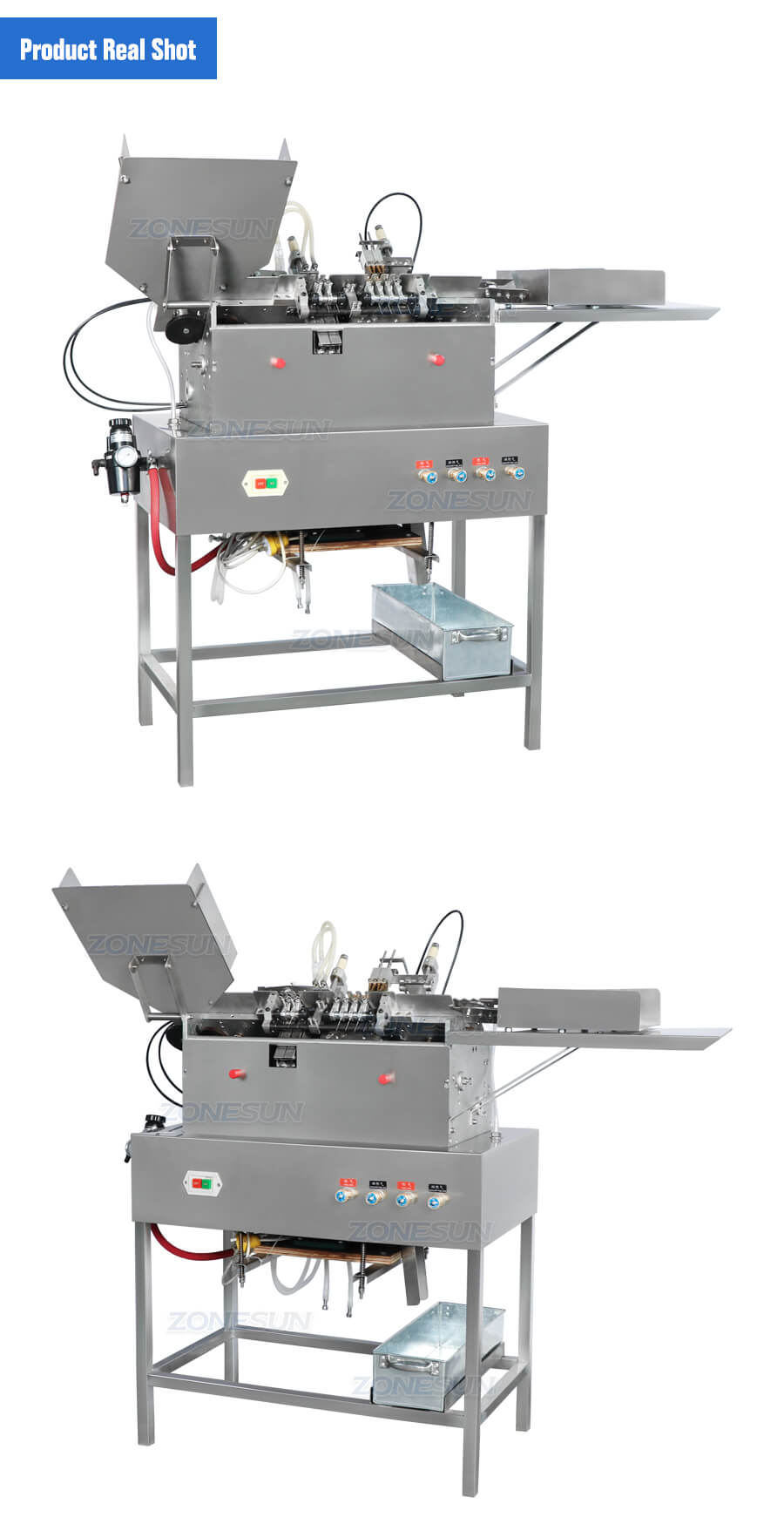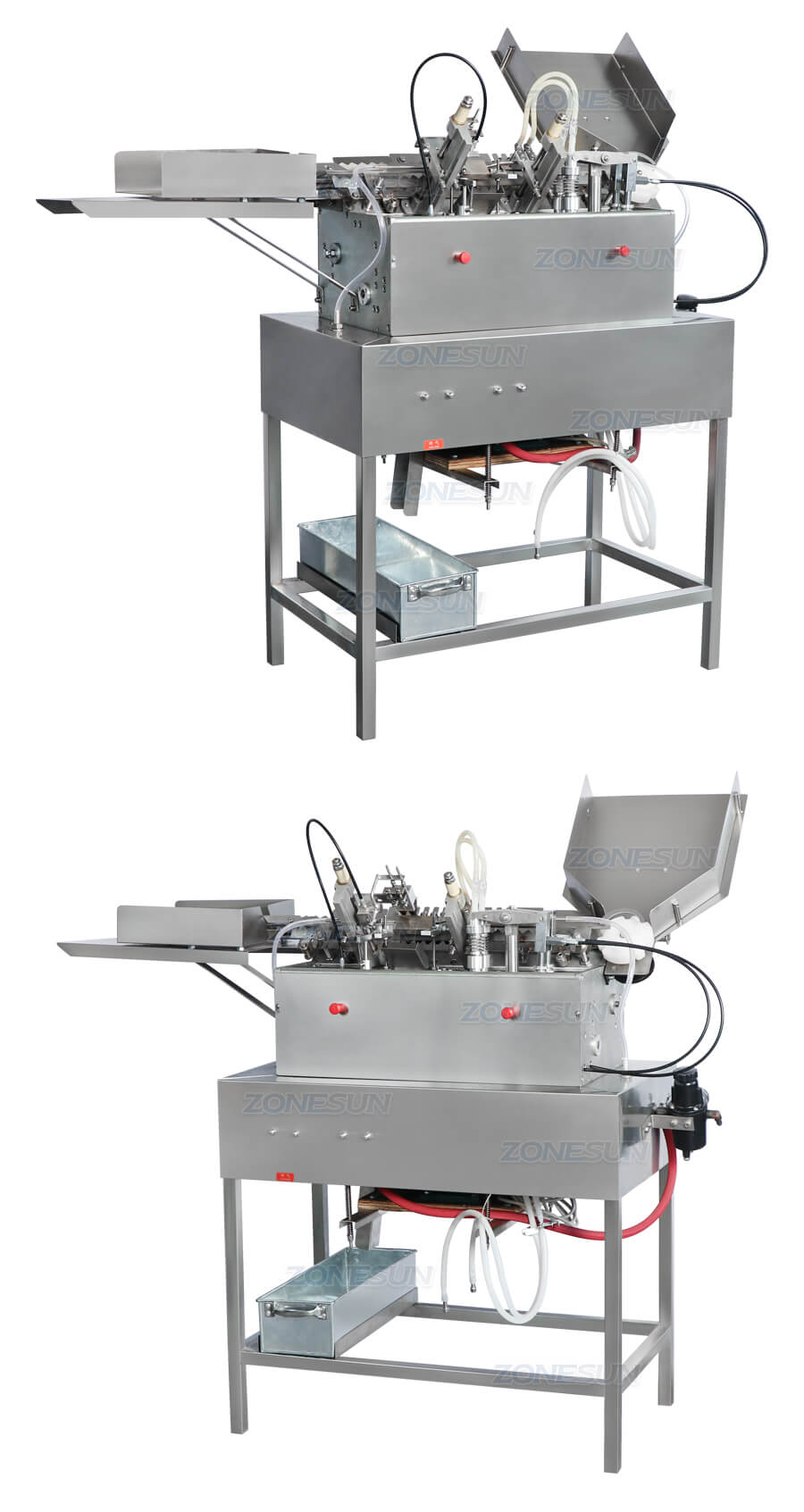 We know some customers may need the product urgently and hope they can place the order as soon as possible.In this situation,we offer e-mail and online chat support to help our customers to know more thing about our products and service.For contact support: 
Kelly
Whatsapp / Wechat / Phone:+86-18928646433
Email: sales@zonesuntech.com

Joyce
E-mail:sales12@zonesuntech.com