ZS-FAL90S Desktop Peristaltic Pump Small Glass Mini Bottle Liquid Essential Oil Bottle Filling Capping Machine Production Line
The small filling production line is consist of filling machine and capping machine,it is suitable for filling liquid into bottles and tighten bottle caps.The capping chuck can be customized according to bottle cap size and shape.It is widely used in food.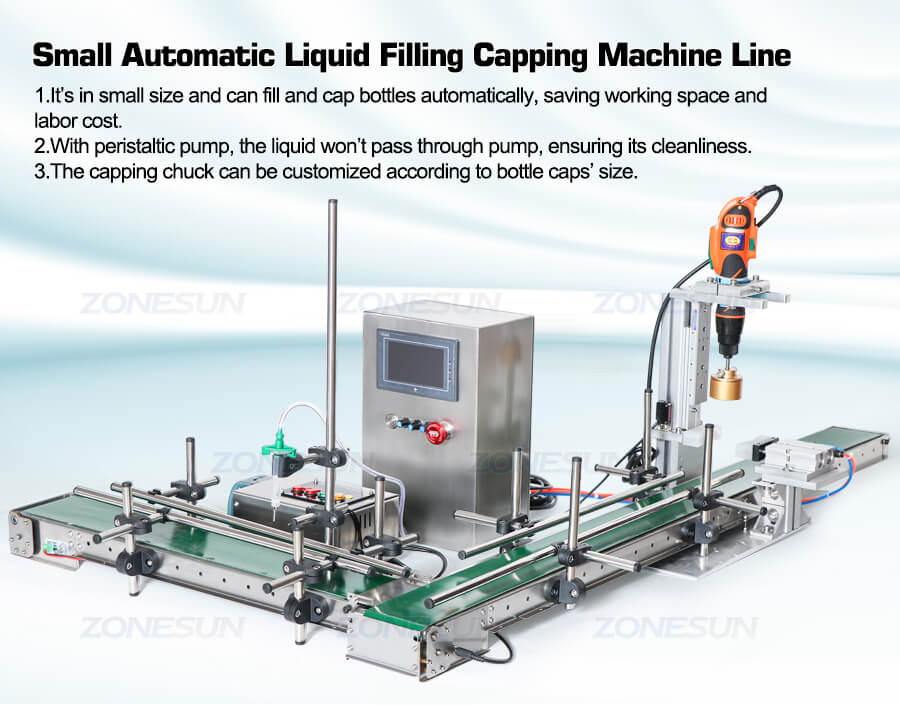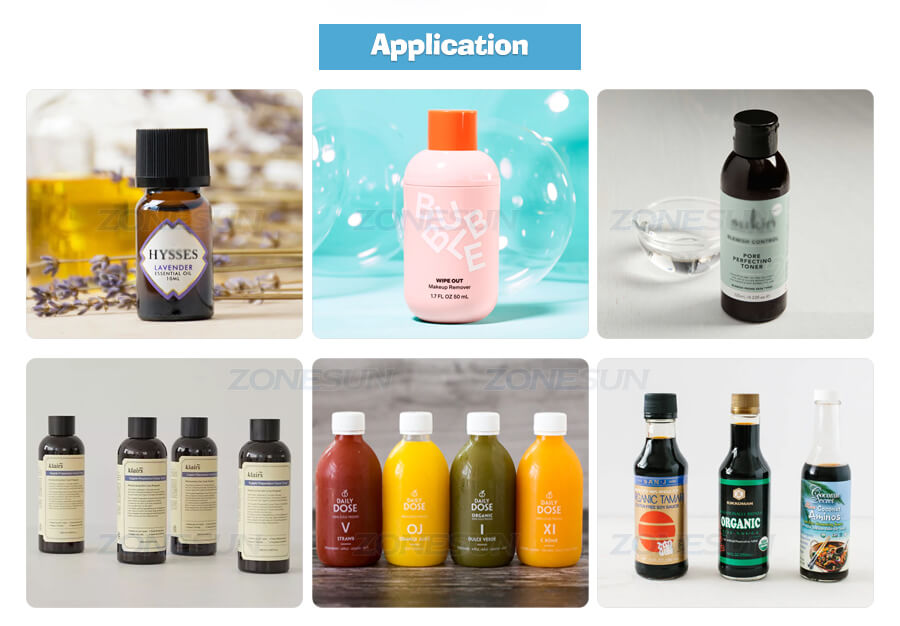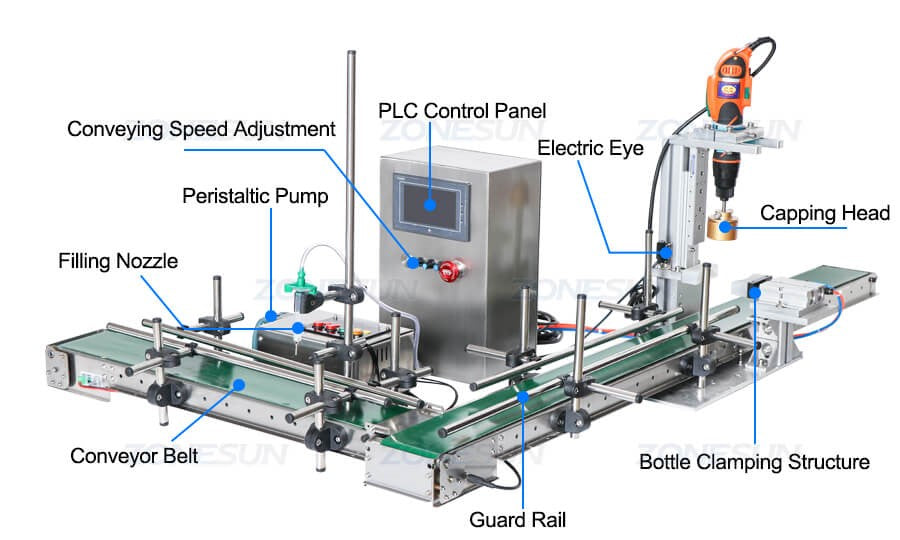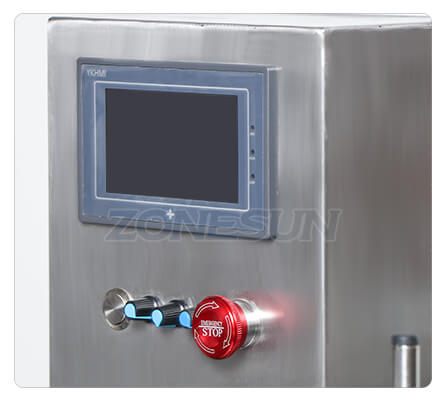 The PLC control panel makes it easier to set parameters and control the machine to run. We can customize the language of panel according to your need.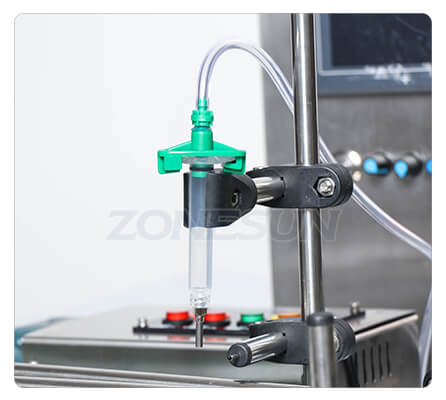 With mini filling nozzle, it's suitable for small-volume filling. It's with anti-dripping function, ensuring filling accuracy. The height of nozzle can be adjusted according to bottles' height.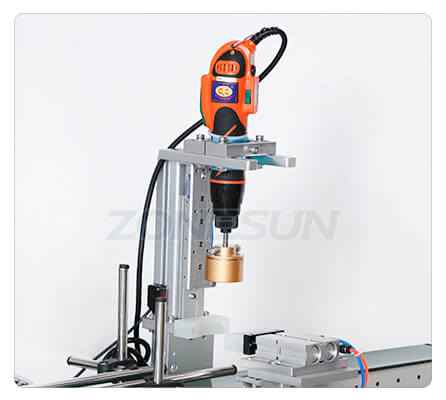 The capping machine is suitable for tightening ordinary bottle caps, like child-resistant caps. The capping head can be customized according to the size of bottle caps.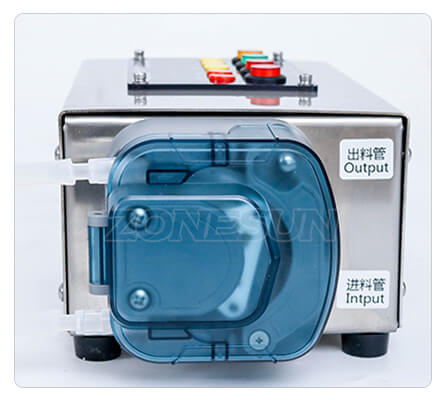 With peristaltic pump, the liquid won't pass through pump during filling, ensuring product's cleanliness. And it's convenient to change tube when filling different liquid.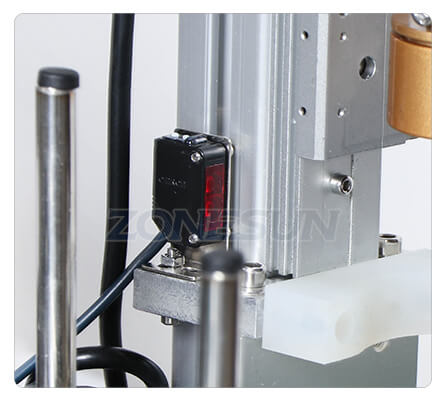 With electric eye, it can detect bottles accurately and control the machine to work automatically. Intelligent and efficient. The sensitivity of electric eye can be adjusted as needed.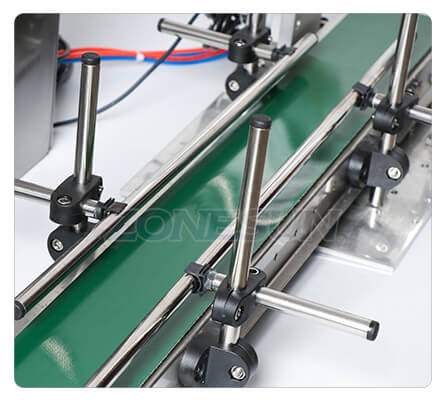 With high-quality conveyor belt, it can transport bottles steadily. The conveying speed can be adjusted as needed. It is with waterproof function, which can ensure production cleanliness.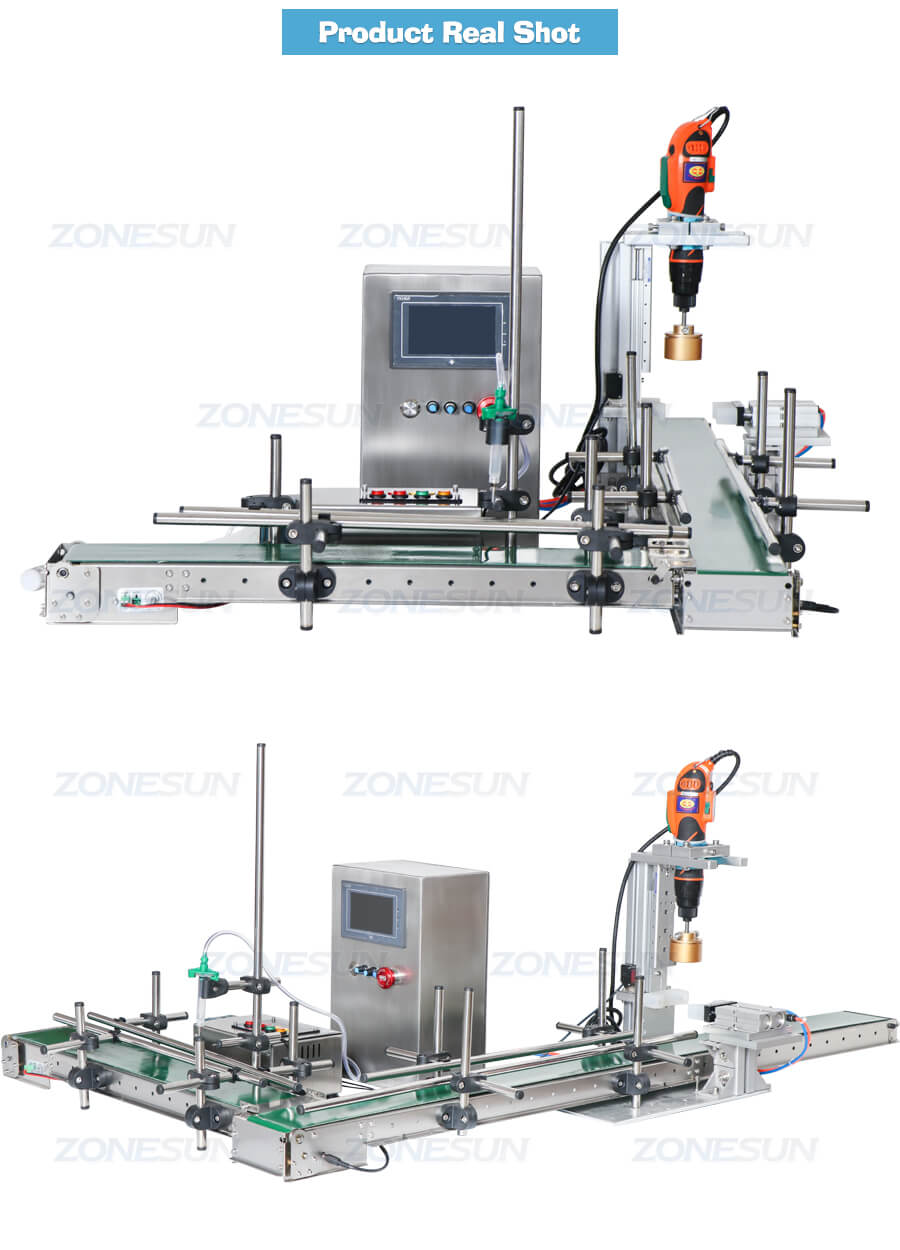 We know some customers may need the product urgently and hope they can place the order as soon as possible.In this situation,we offer e-mail and online chat support to help our customers to know more thing about our products and service.For contact support: 
Kelly
Whatsapp / Wechat / Phone:+86-18928646433
Email: sales@zonesuntech.com

Joyce
E-mail:sales12@zonesuntech.com