ZONESUN ZS-VTMP80P Pneumatic Magnetic Pump Olive Oil Liquid Perfume Filling Machine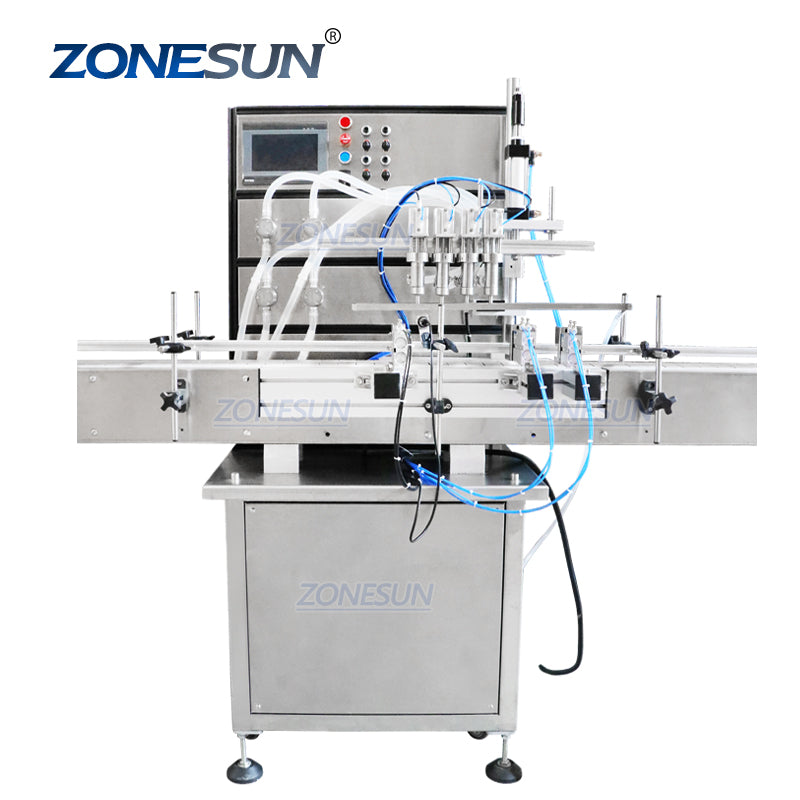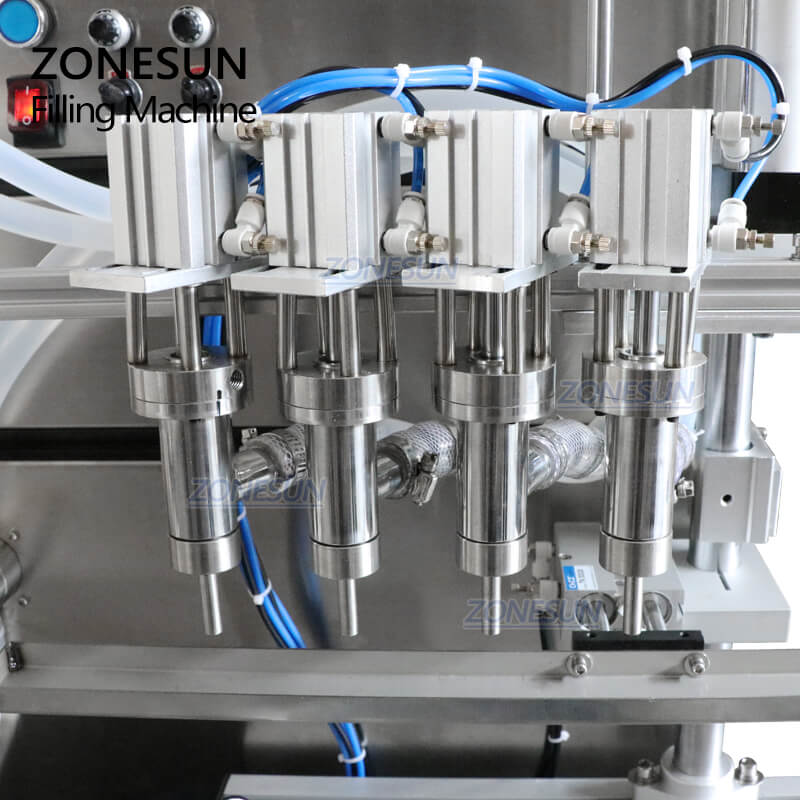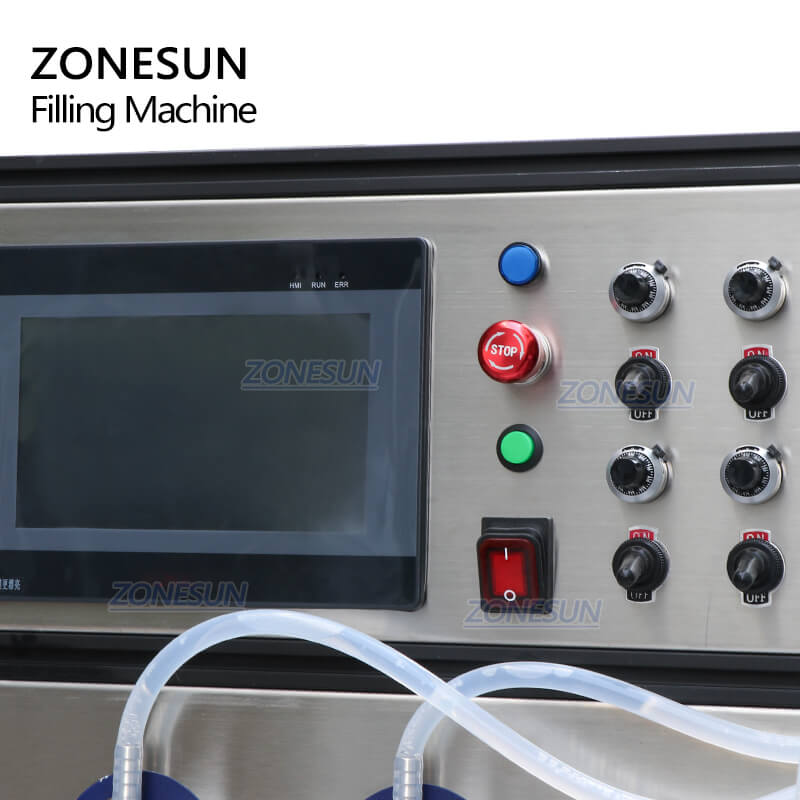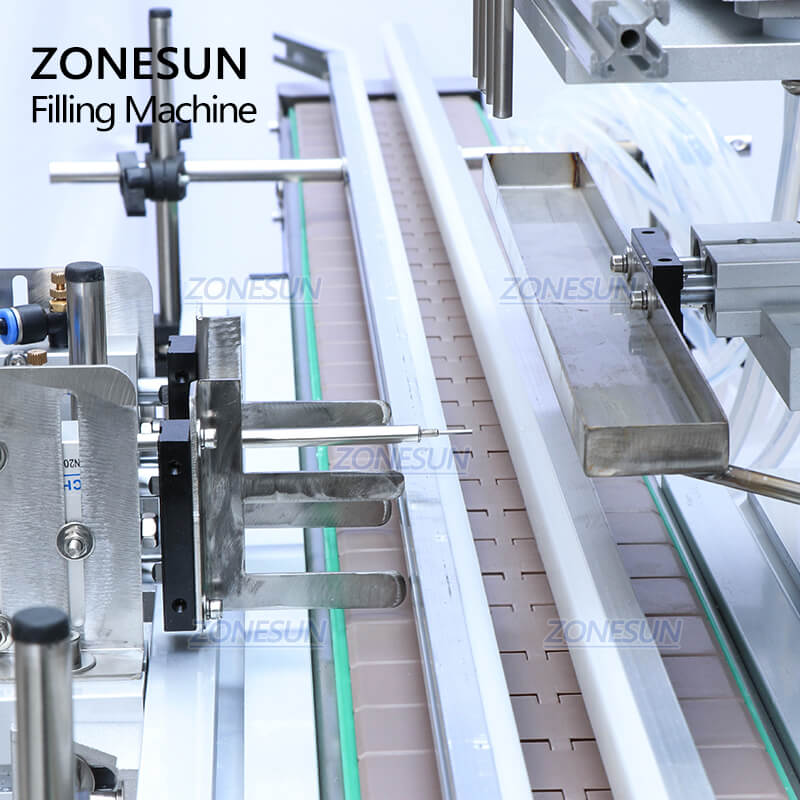 ZONESUN ZS-VTMP80P Pneumatic Magnetic Pump Olive Oil Liquid Perfume Filling Machine
Regular price
$4,36699 USD
$4,366.99 USD
One-to-one Video Chat Support
Local Service Location (Romania /Serbia /Kazakhstan/Mexico/Indonesia)
Description
This full automatic filling machine is equipped with pneumatic filling nozzles which is designed for filling thicker liquid like gel,hand sanitizer etc.This powerful magnetic pump makes it can fill material faster,it can realize automated production if work with automatic capping machine and labeling machine.

Application
The magnetic pump filling machine is suitable for filling liquid like water,juice,water,essential oil,milk etc.It is widely used in foodstuff,beverage,cosmetics,daily chemical industries.

Attention
The shipping way of this machine is sea transportation, only to the seaport, not delivery to home / factory address and without tax , if you need more information , please contact with us , we can help you to check.
Intelligent operation panel and is with English version,can control fling time and other working data.
With emergency stop button,can protect the machine from damaged and keep the operator safe during working.The rotary knobs can be used for adjusting filling output.
The pneumatic fling nozzle is with greater power,this makes it can fill thicker liquid faster and the fling material will not drip from the fling hose.Ensure the fling accuracy and product cleanliness.
The suitable transfer speed is set previously,but customer can adjust it if they need to do this.
Anti-dripping groove help to clean the machine easily, make sure the machine is clean and works better. Bottle separating plate, can separate bottles accurately, can prevent from leaking and wasting bottles.
This part can be used for adjusting the sensitivity of the electric eye,make sure the machine works accurately.
The barometer can be used to watch the air pressure in real time.This machine should work with air compressor ,customers need to buy it separately.f you need it, please contact us.