ZS-TB833 Automatic Anti Tamper Proof Evident Adhesive Sticker Sealing Facial Mask Paper Box Corner Labeling Machine
Click  For Video
This automatic labeling machine is specially used for labeling corners to prevent disassembly. It is mainly used for tamper-evident labeling of poker and electronic product packaging boxes.
Parameter
Machine model:ZS-TB833
Power supply:AC220V 50Hz/60Hz 1500W
Labeling capacity:30-60PCS /min (depends on bottle size)
Suitable product size:20- 300mm(L)x20- 300mm(W)x10-100mm(H)
Label size (mm):(L)6-150mm (H)20 -300mm
Roll inside (mm):Φ76mm
Roll outside diameter (mm):Φ300mm
Conveyor size:1600*200mm
Collecting plate size:345*300mm
Machine size (mm):About (L)790*(W)605*(H)1435(mm)
Machine weight:About 192kg
Package size:About 1730*815*1520mm
Package weight:About 278kg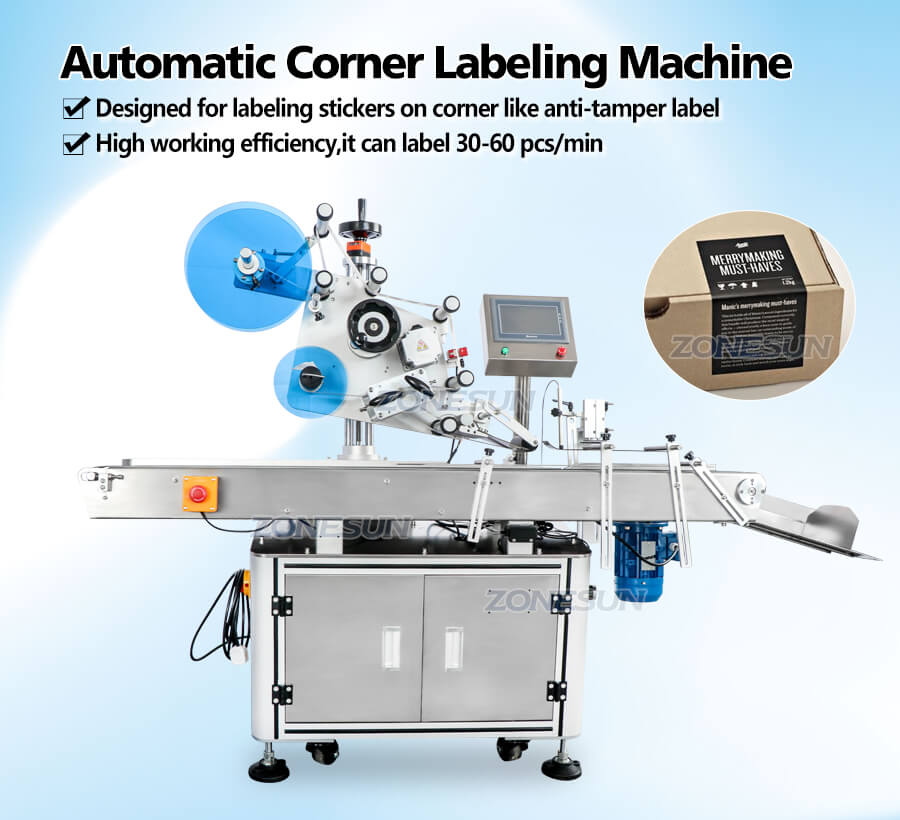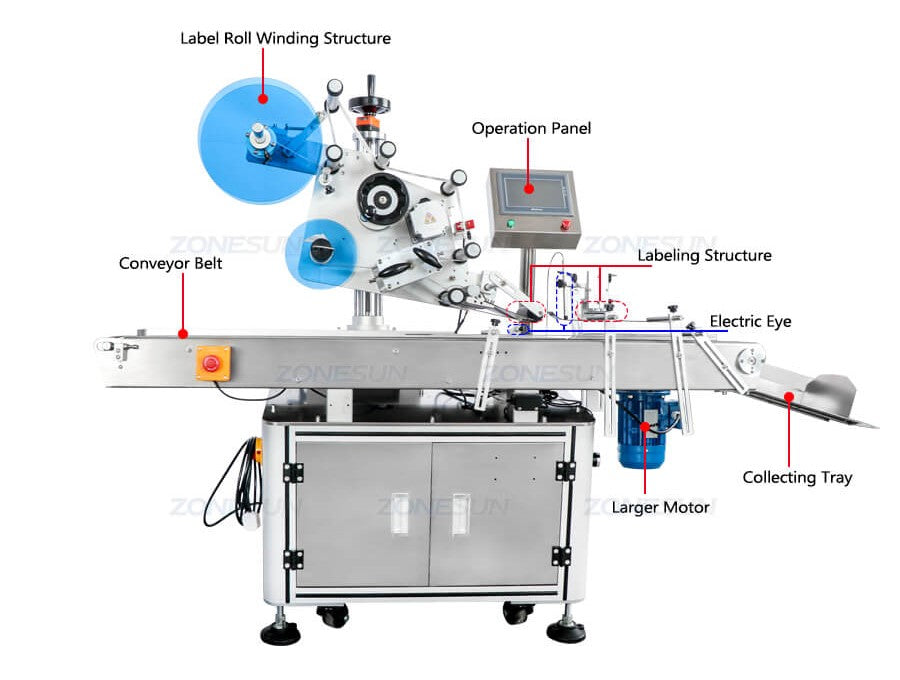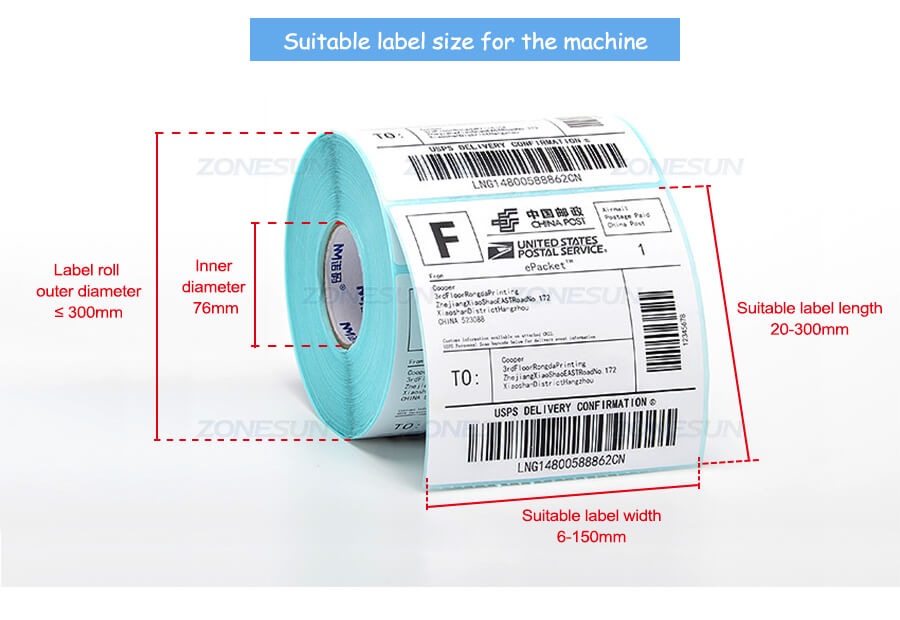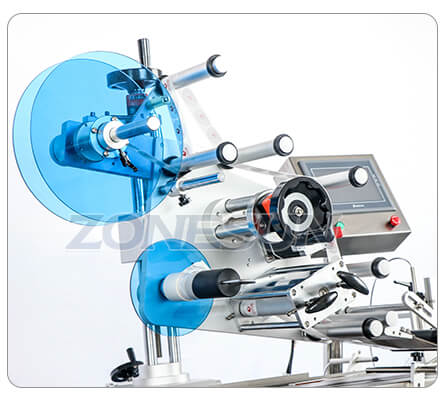 High quality label winding structure,this can ensures that the label roll can be winded flat and separated accurately, improves labeling quality.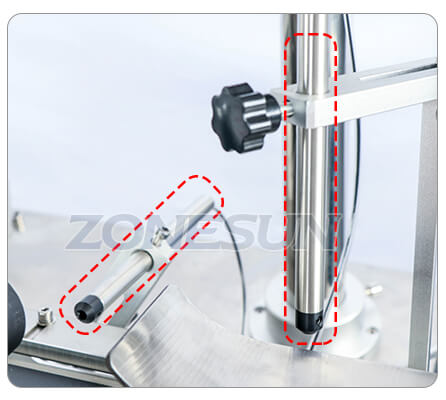 Equipped with high quality electric eye,this can detect passing by boxes,prevent from missing products and improve labeling accuracy.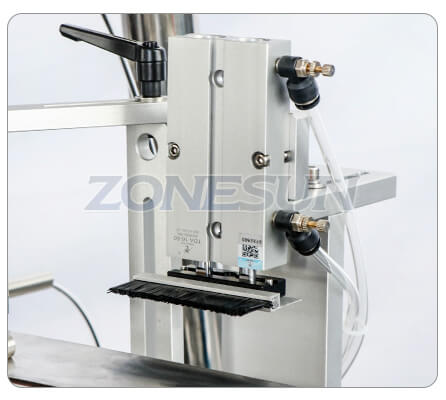 This kind of labeling method is good for anti-tamper stickers,the brush can ensure there is no bubble under label stickers during labeling.improves working efficiency.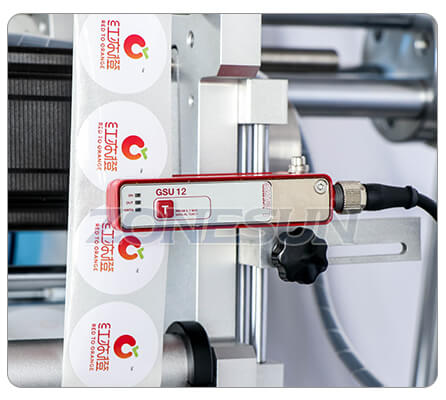 The label sensor can receive and send out signal and control the machine to output stickers or not.Prevent from missing label stickers.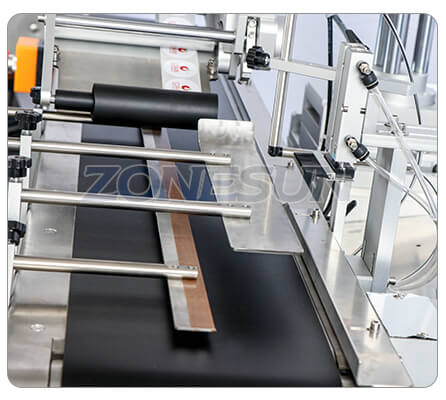 The conveyor belt is in oblique design which can ensure the sticker can be labeled well.The conveyor belt can transport products stably and smoothly,reduce production error and production labor.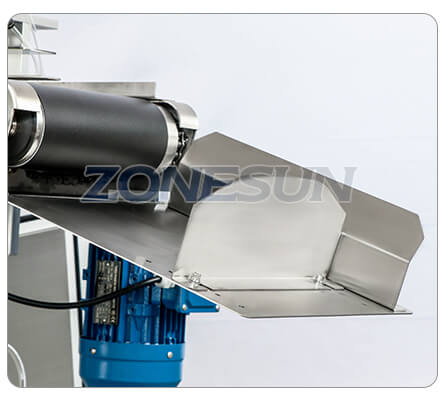 It is equipped with collecting tray,and the baffle of the tray can be disassembled and make it fast to collect finished products.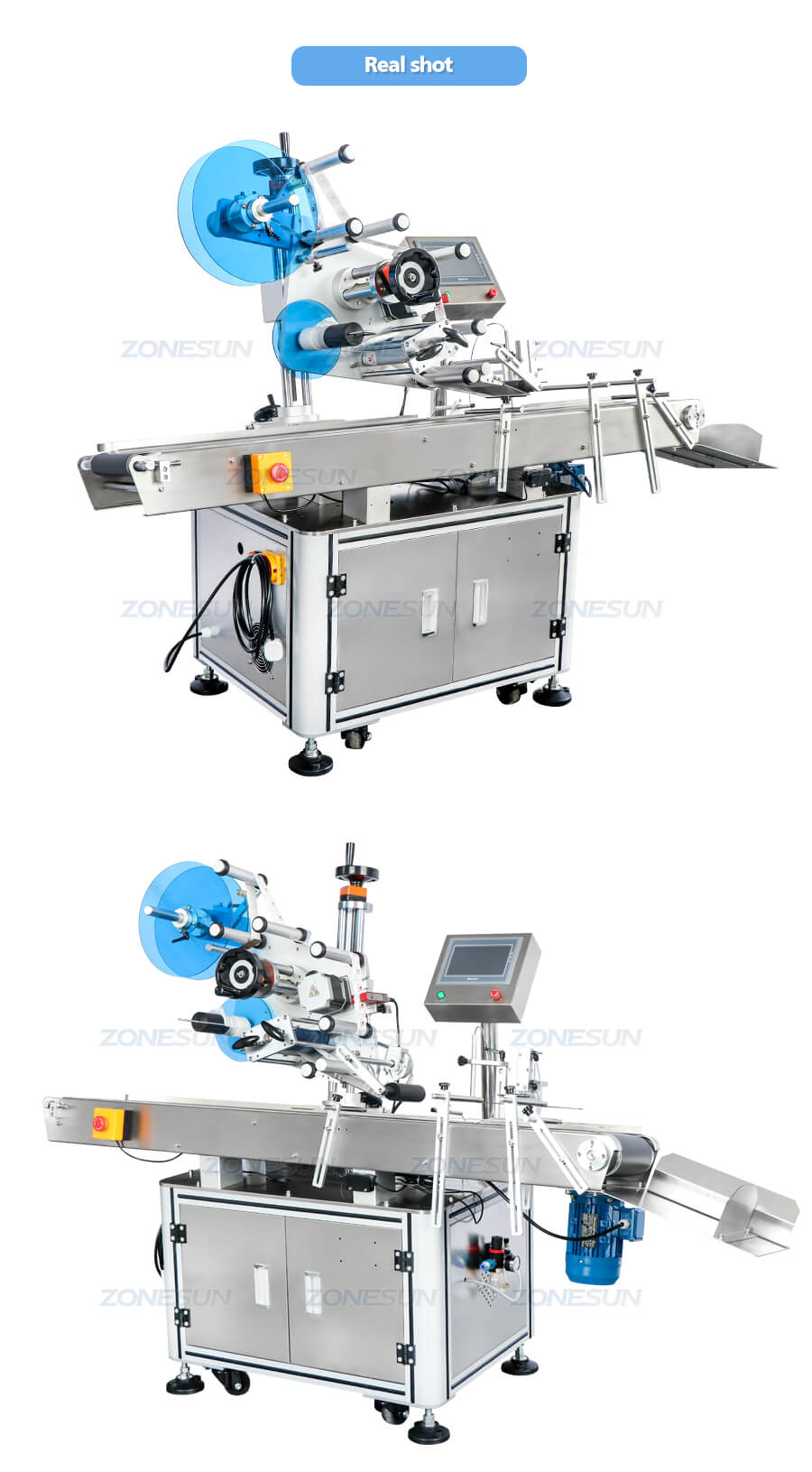 We know some customers may need the product urgently and hope they can place the order as soon as possible.In this situation,we offer e-mail and online chat support to help our customers to know more thing about our products and service.For contact support: 
Kelly
Whatsapp / Wechat / Phone:+86-18928646433
Email: sales@zonesuntech.com

Joyce
E-mail:sales12@zonesuntech.com