ZS-MP5500D Semi-automatic Eye Dropper Juice Perfume Liquid Bottle Filling Machine
This machine is equipped with high quality magnetic pump,it can fill liquid accurately.The diving nozzle makes it good for foamy liquid,and will not easy to spray the liquid out during filling.It is widely used in food,beverage,cosmetic industries.
Parameter
Machine Model:ZS-MP5500D
Voltage/Power:AC 220V/110V 100W
Pump Material:316 Stainless Steel
Max Flow Rate:6L/min*6
Max Suck Distance:2 meter
Anti-dripping Function:Available
Memory Function:Available
Filling Nozzle(OD Size):6mm and 8mm
Machine Weight:About 35kg
Package Weight:About 33+27=60kg
Machine Size:About 620*380*290mm+400*380*970mm
Package Size:About 750*495*350mm+430*450*775mm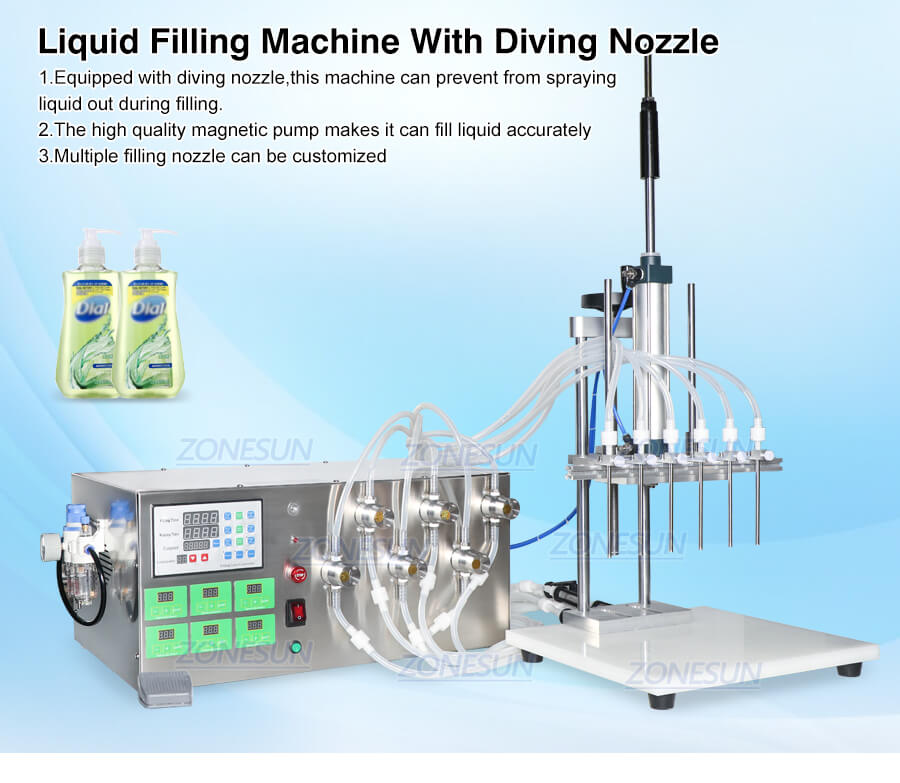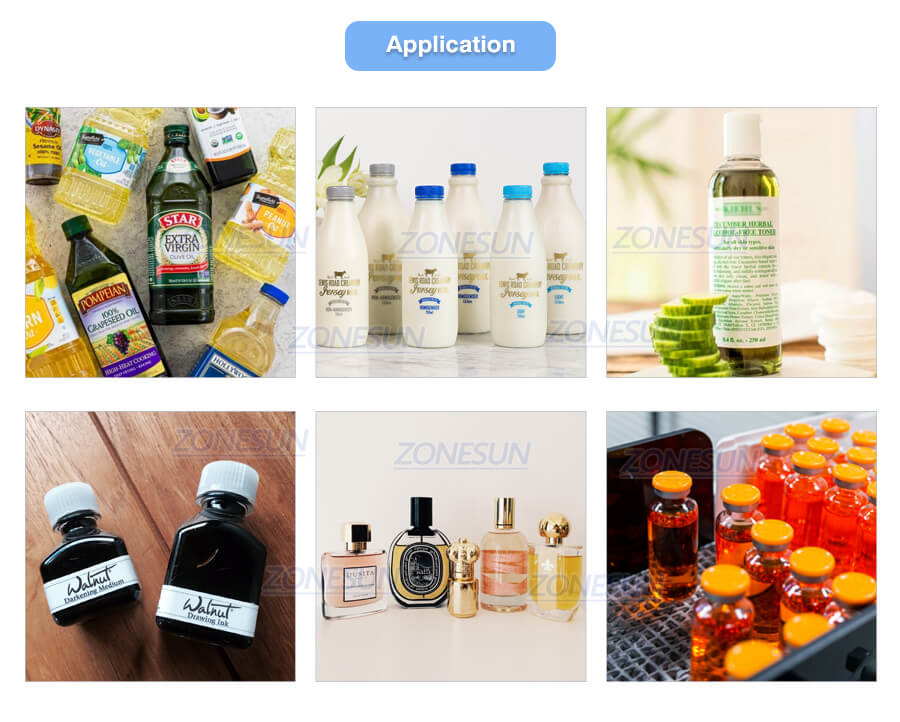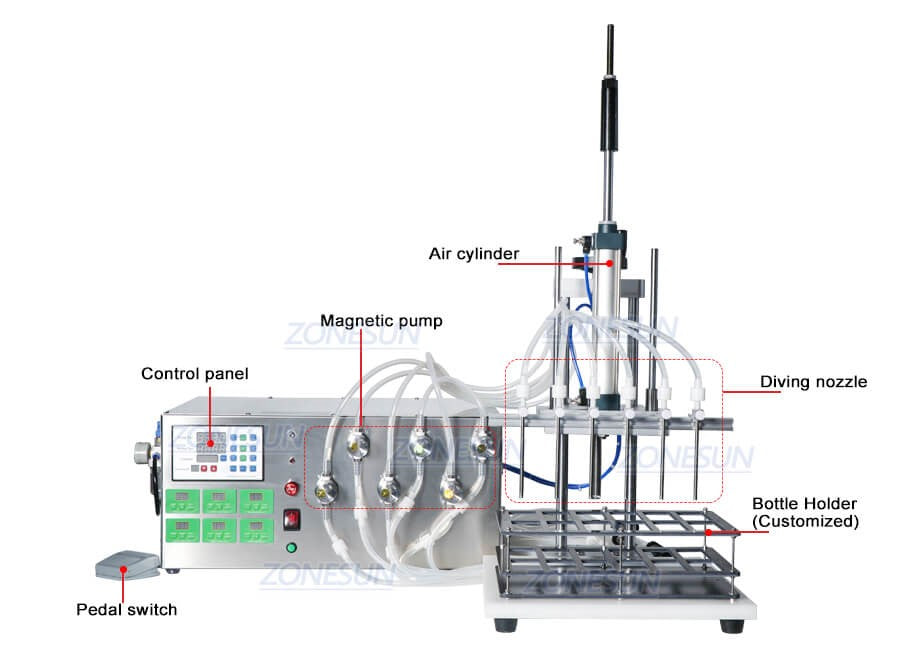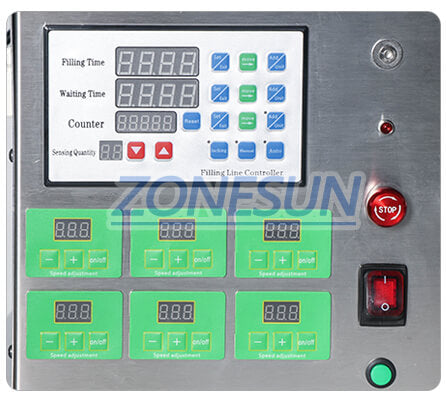 The simple operation panel makes it easier to adjust filling time and waiting time,the filling speed of each nozzle can be controlled separately
The diving filling nozzle can prevent from spraying out liquid during filling efficiently,this is an ideal choice for foamy liquid.We also offer different sizes of filling nozzles for filling different kinds of liquid.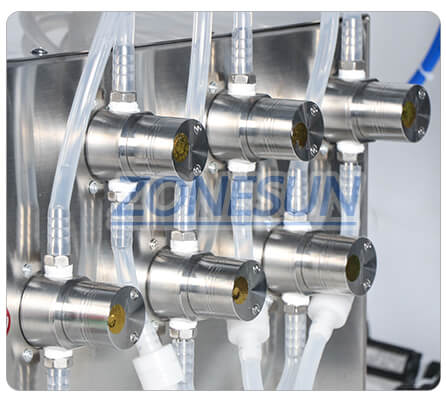 Equipped with high quality magnetic pump,it can fill liquid accurately.The 316 stainless steel pump makes the machine can fill weakly acidic and weakly alkaline liquid.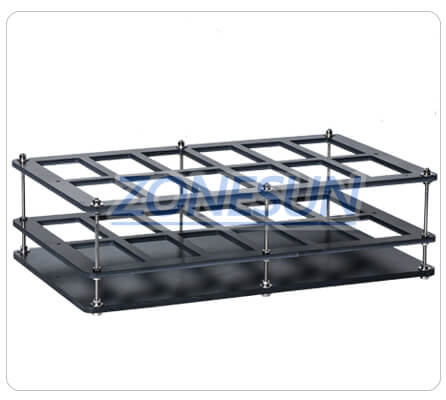 Bottle holder can help you arrange bottles and make the filling work be in order.It should be customized according to bottle size.This helps you improve working efficiency.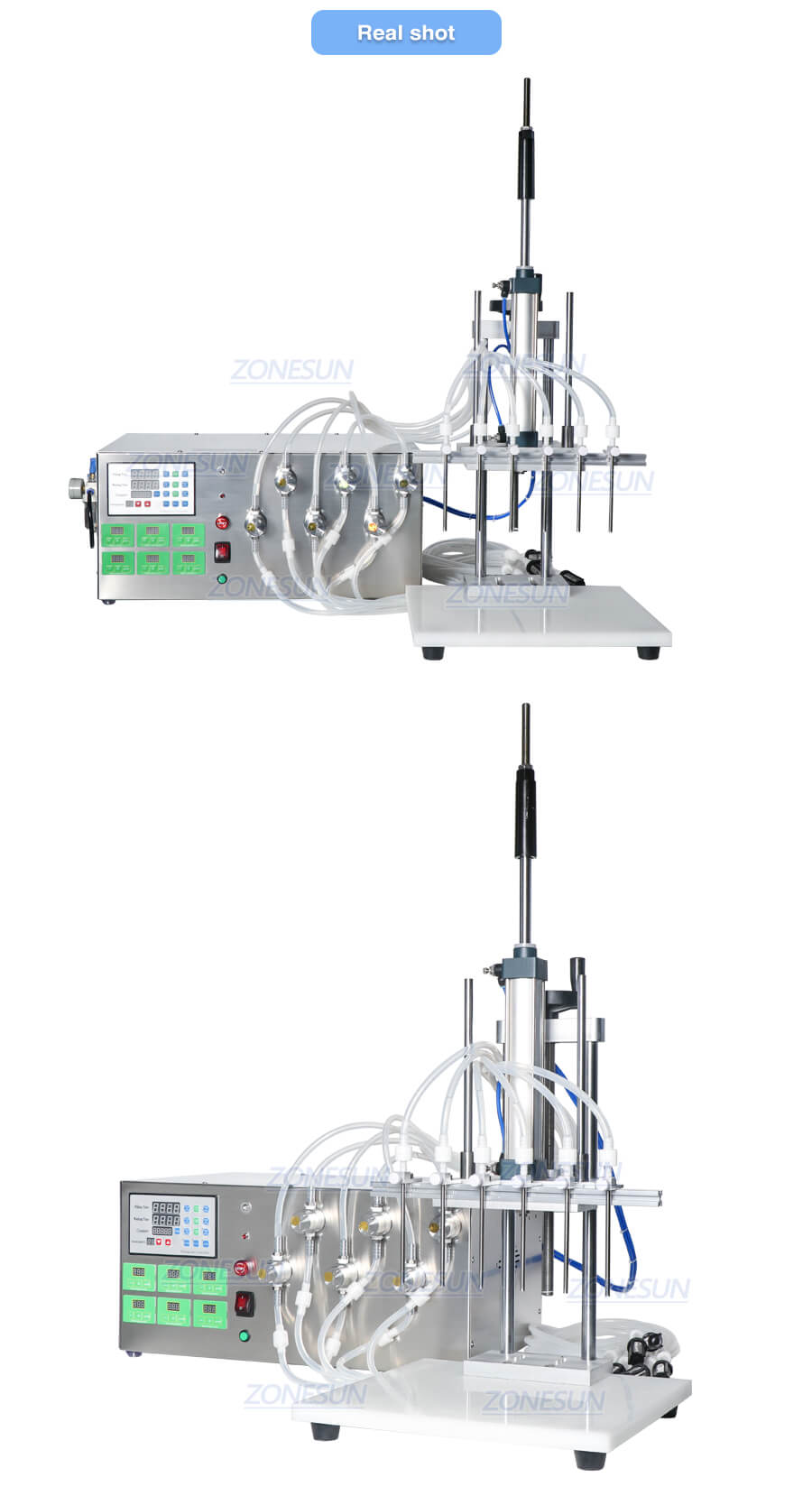 We know some customers may need the product urgently and hope they can place the order as soon as possible.In this situation,we offer e-mail and online chat support to help our customers to know more thing about our products and service.For contact support: 
Kelly
Whatsapp / Wechat / Phone:+86-18928646433
Email: sales@zonesuntech.com

Joyce
E-mail:sales12@zonesuntech.com