ZONESUN GLF-500L Microcomputer Hand-held Electromagnetic Induction Aluminum Foil Sealing Machine Continuous Induction Sealer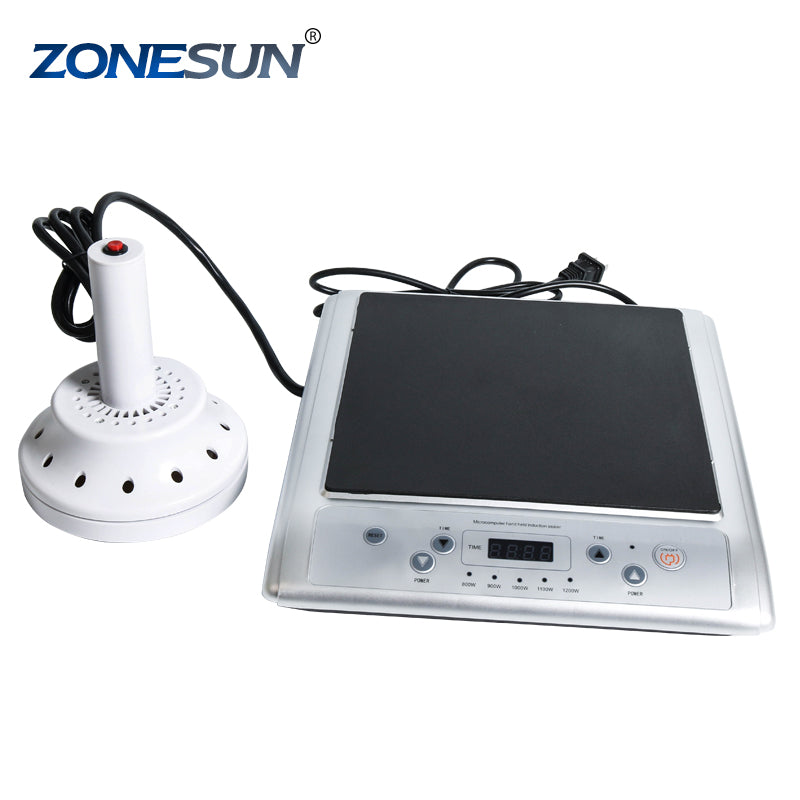 ZONESUN GLF-500L Microcomputer Hand-held Electromagnetic Induction Aluminum Foil Sealing Machine Continuous Induction Sealer
Regular price
$13500 USD
$135.00 USD
One-to-one Video Chat Support
Local Service Location (Romania /Serbia /Kazakhstan/Mexico/Indonesia)
Sealing Diameter: 20 -130(mm) 

Voltage: 110V

Power: 800-1200W

Working Efficiency: 30KHz (±5%) 

Sealable container height: Not limited

Operational manner: hand type

Machine weights: 2.7kg

Dimension Size: 490X320X135 (mm) 
1.Non-contact sealing machine, instantly generate heat by electromagnetic induction, which fused aluminum foil in the bottle.
2.This process applies to most sealed to avoid contamination of the items, the effective protection of products, to avoid turn sow, squeeze the accidental spill. 
3.The products are widely used in food, chemical, oil, cosmetics, hotels, travel goods and other light industry aluminum foil containers. 
4.Material of the container is plastic bottles, glass bottles and other non-metallic materials, such as: PE, PET, PP, PVC, ABS and so on. 
5.The use of foreign brand modular power components, high efficiency, low consumption. And the poor performance of the heat seal PET bottles, glass bottles and has a good sealing effect. 
6.Safe to use, equipment fitted with a protective device overcurrent, overtemperature and overload. 
Note:
This machine can not be used for metal bottle and cap, and Beak bottle cap, not suitable for Vacuum aluminized film. 
the standard set is 220v If you like 110v .please leave message to us.