ZS-DTMP1D Magnetic Pump Essential Oil Small Care Solution Bottle Liquid Filling Machine With Conveyor
Click  For Video
This kind of semi automatic filling machine is equipped with 316 magnetic pump is suitable for filling corrosive liquid like insecticide,solution.The magnetic pump filling machine has the advantage that it can fill liquid more accurately,suitable for filling small volume products like perfume,essential oil.it is widely used in beverage,cosmetics,food,and daily chemical industries.
Parameter
Machine Model:ZS-DTMP1D
Voltage:220V/110V 185W
Machine Pump:316 Stainless Steel Magnetic Pump
Filling Range:10-600ml
Max Flow Rate:6L/min(based on water)
Filling Speed:About 8-15bottles/min(depend on 110ml water)
Applicable Bottle Height:40mm-210mm
Applicable Bottle Diameter:≤80mm
Applicable Bottleneck Diameter:>15mm
Filling Nozzle Diameter(OD):10mm
Conveyor Size:1200mm*100mm(L*W)
Machine Weight:About 13.5kg
Machine Size:About 350*300*265mm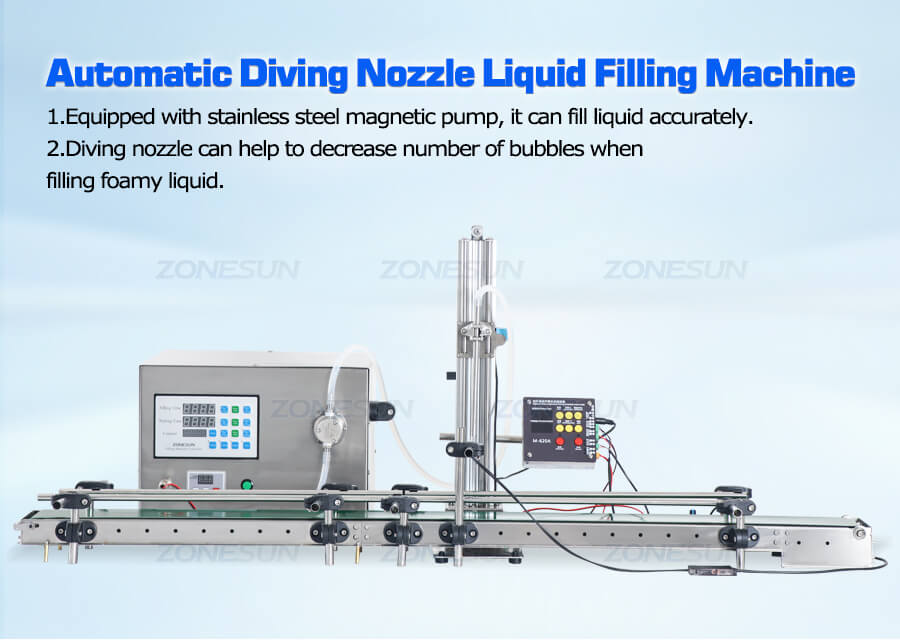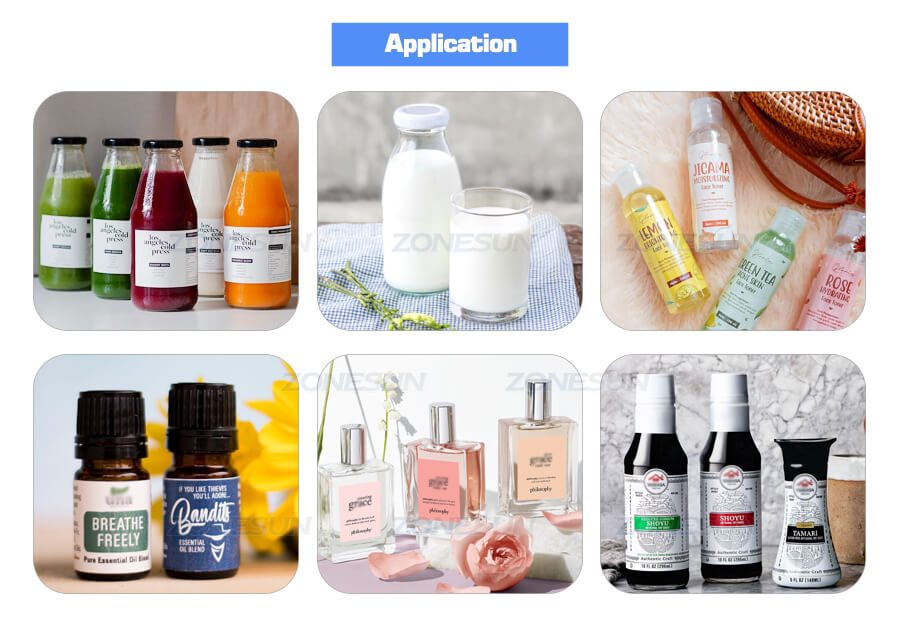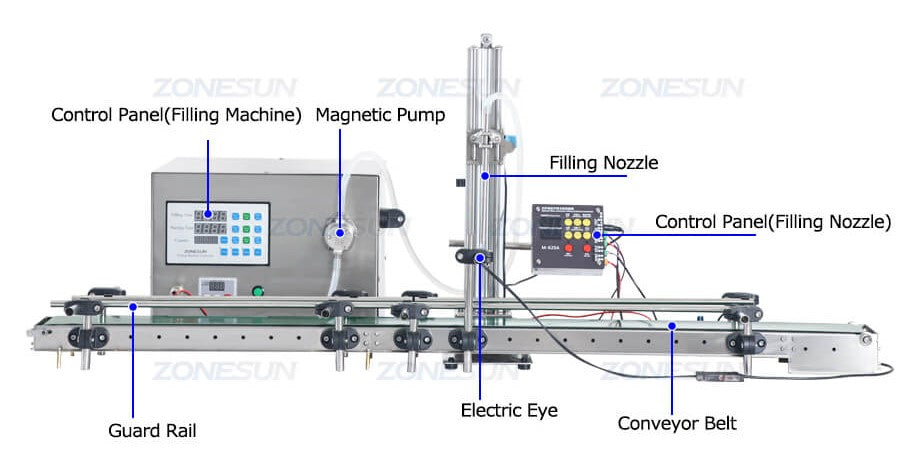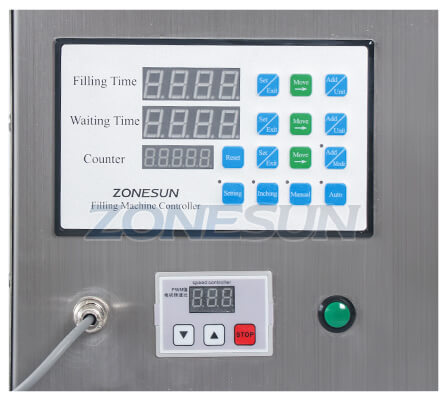 Through the digital controlpanel, it's easy to set oradjust parameters like filling speed.The quantity of filledbottles can show on panel,visual and accurate.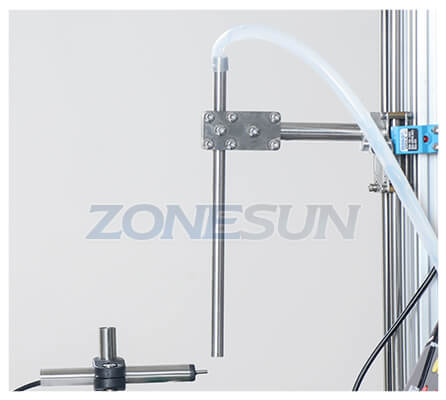 Equipped with diving nozzle, itcan prevent liquid from splash-ing out during filling.And this kind of nozzle can decrease number of bubbles when filling foamy liquid. The lifting speed and distance of nozzle are adjustable.
With stainless steel magneticpump, it can fill liquid accurate-ly. It also has the feature of high temperature resistance and corrosion resistance, suitable for 3≤PH≤9 liquid.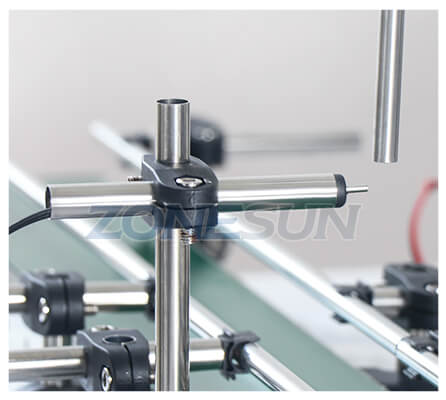 The electric eye is designed for detecting bottles and controlling the machine to run automatically. Intelligent and efficient.The sensitivity of it can be adjusted according to production need.
With high-quality conveyor belt, it can convey bottles stably. It's with waterproof function, ensuring production cleanliness.The conveyor width and conveying speed can be adjusted as needed.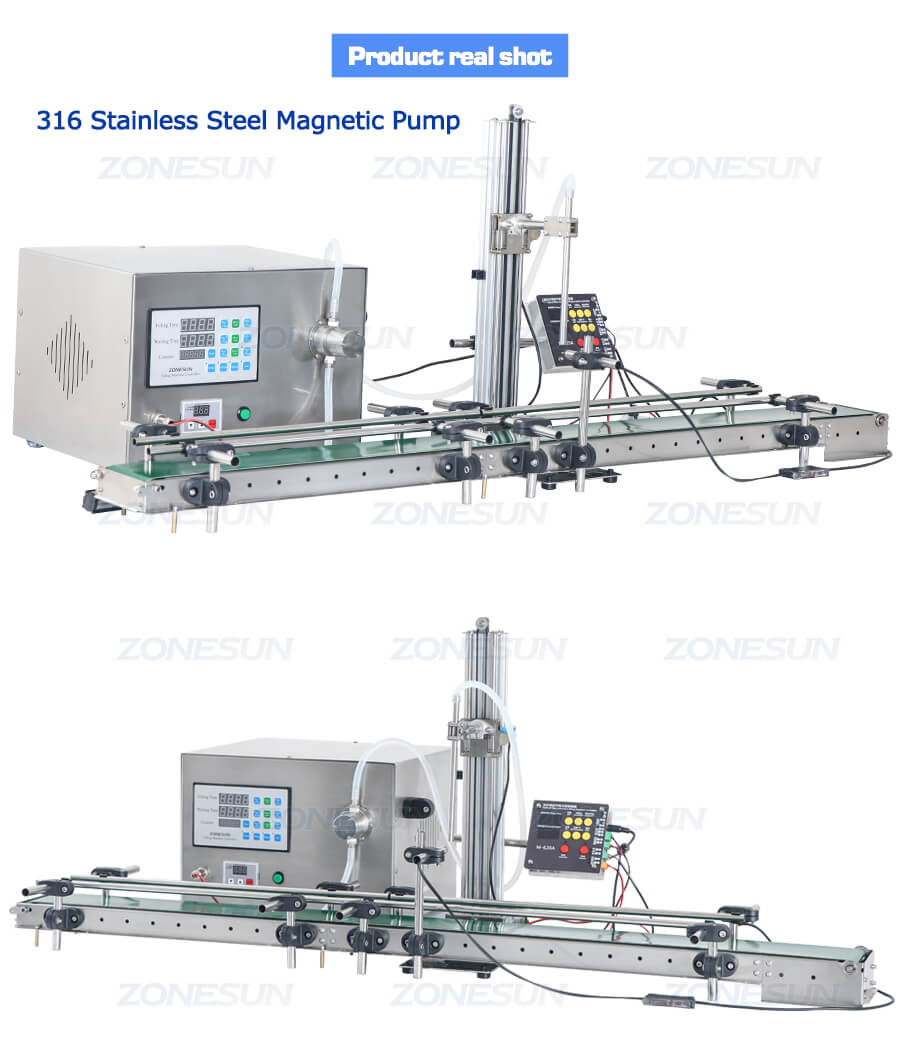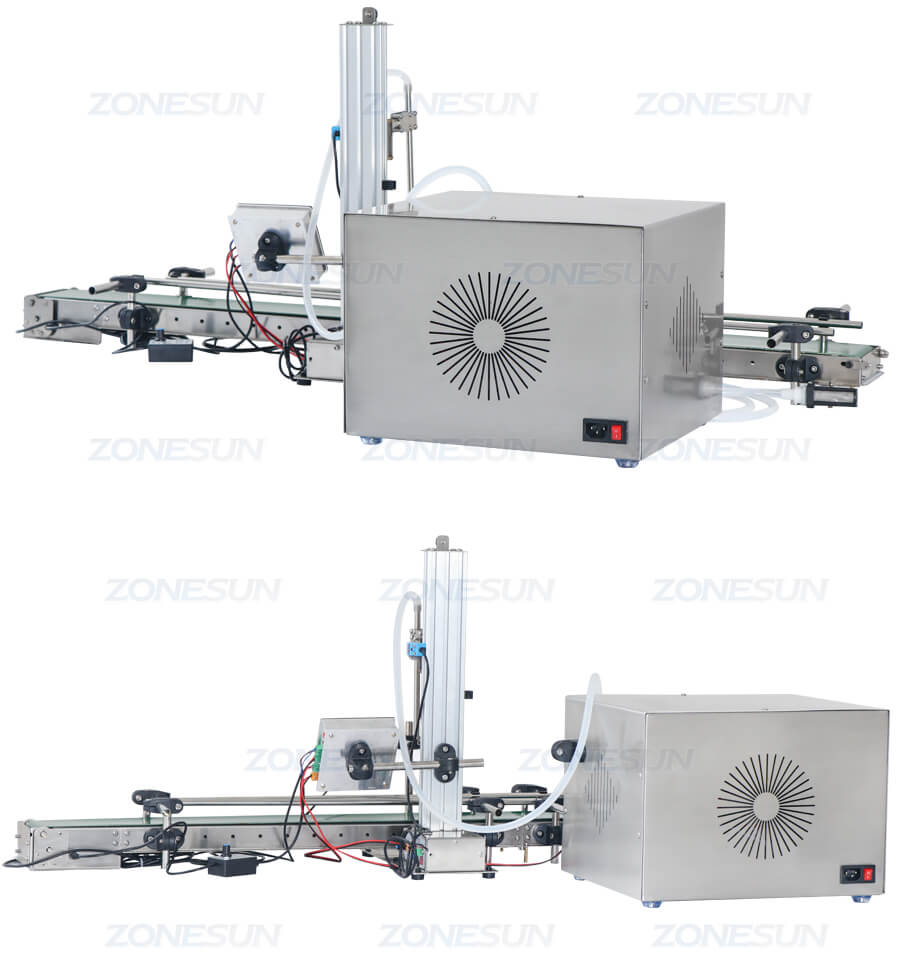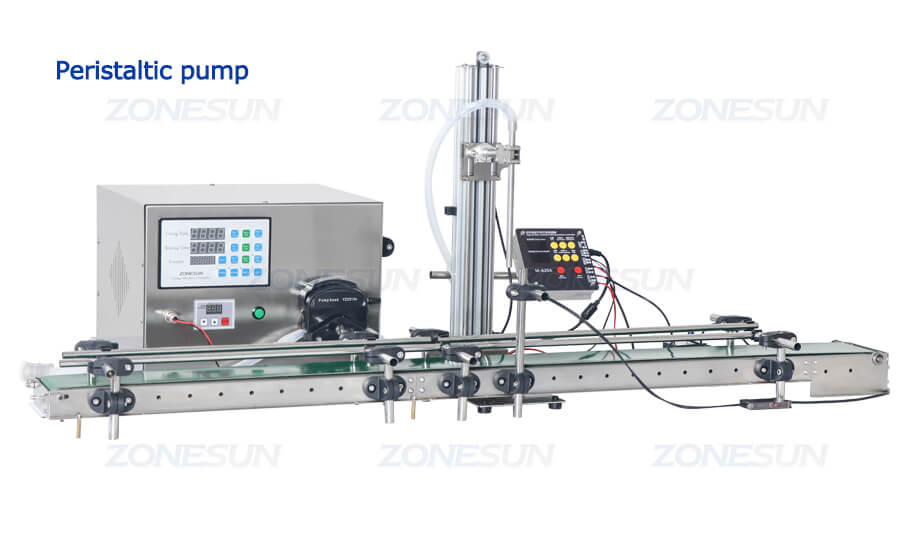 We know some customers may need the product urgently and hope they can place the order as soon as possible.In this situation,we offer e-mail and online chat support to help our customers to know more thing about our products and service.For contact support: 
Kelly
Whatsapp / Wechat / Phone:+86-18928646433
Email: sales@zonesuntech.com

Joyce
E-mail:sales12@zonesuntech.com