ZS-GT1V Full Pneumatic Ointment Chili Paste Soy Sauce Glass Bottle Filling Machine
Click  For Video
This piston pump filling machine is used for filling liquid or paste into bottles,the filling speed can be adjusted according to operation need.This machine is widely used in food,beverage,daily chemical and cosmetics industries.
Parameter
Machine Model:ZS-GT1V
Filling Range:5-100ml/10-300ml/50-500ml/100-1000ml
Filling Speed:About 1-25bottles/min
Filling Nozzle Diameter:OD 8mm
Hopper Capacity:30L
Filling Accuracy:±1%
Air Pressure:0.4-0.6MPa
Size of Air Compressor Connector:OD 8mm
Machine Weight:About 32kg
Machine Size:About 300mm*320mm*1555mm
Package Weight:About 46KG
Package Size:About 1595mm*450mm*460mm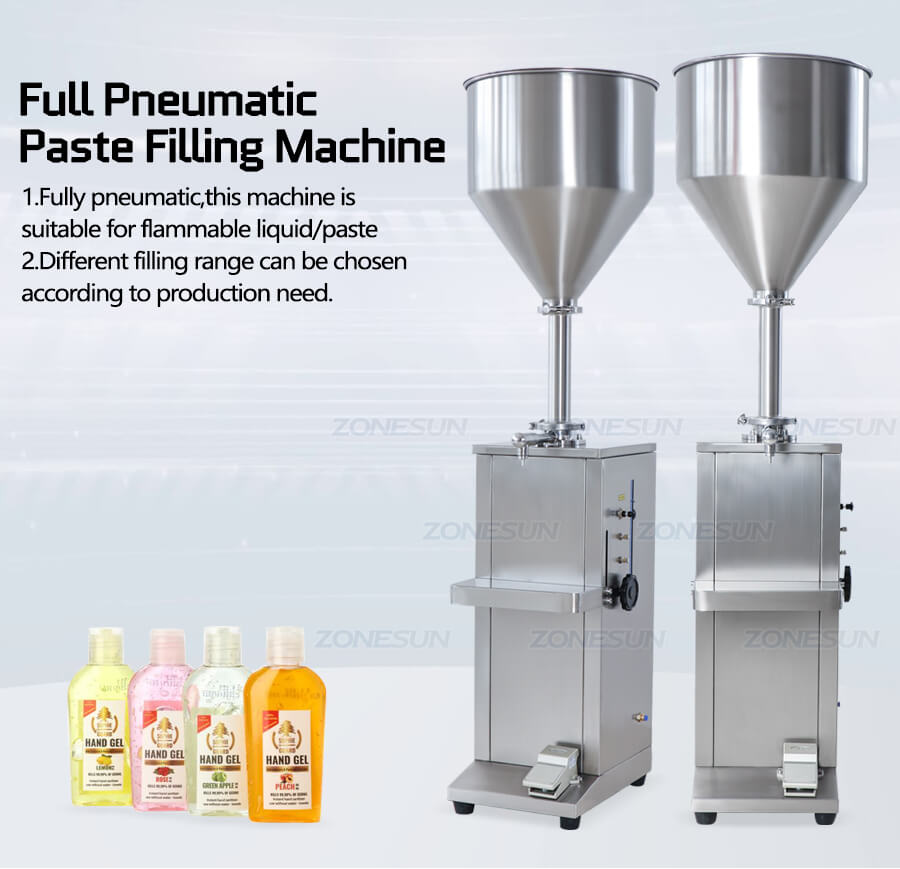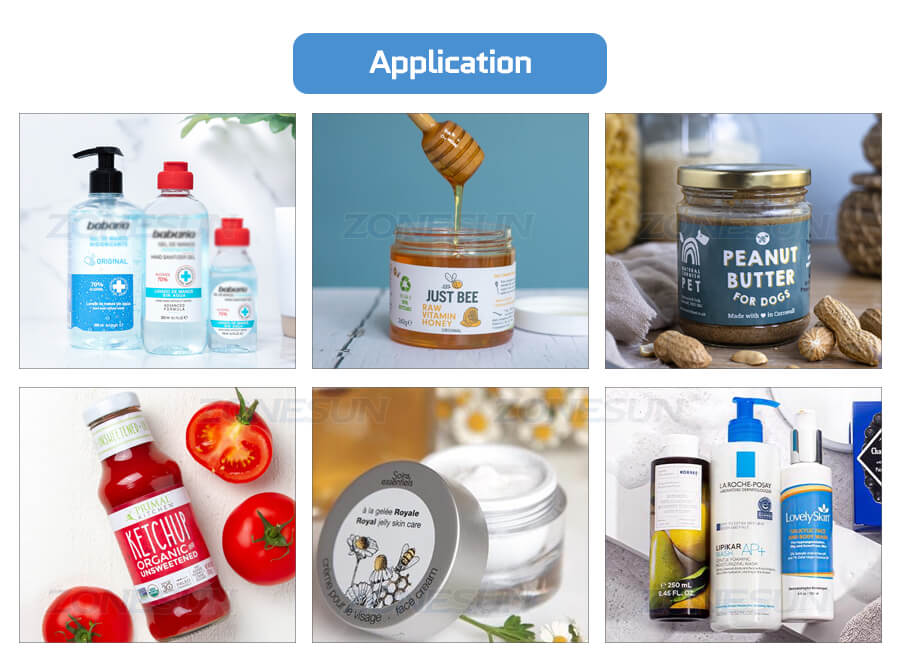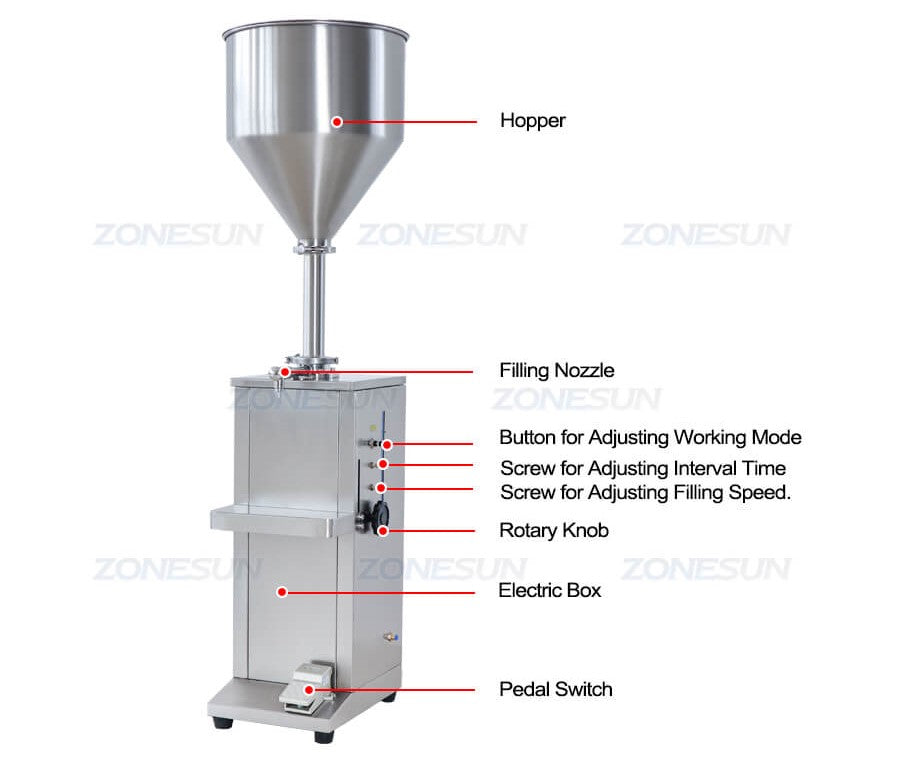 Designed with large hopper,this is good for pouring liquid/paste,this can get the paste or liquid flow more smoothly and improves filling accuracy.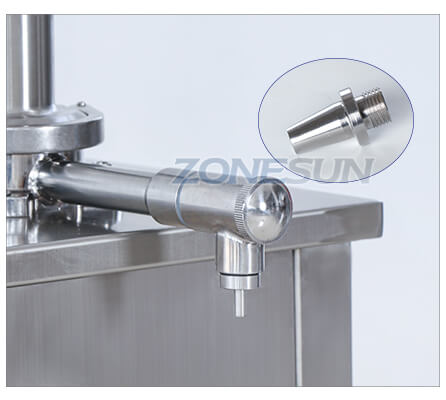 The filling nozzle is made of high quality materials,we also offer different size of filling nozzle which can be replaced according to operation need,improves production quality.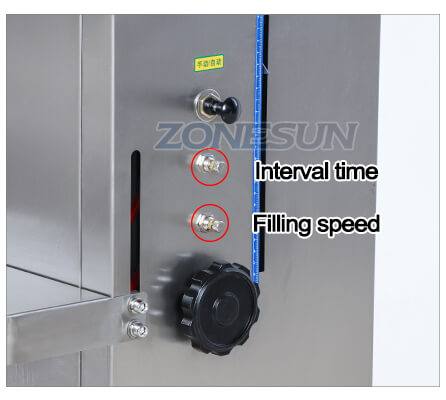 The working height of the tray can be adjusted by the rotary knob.Working mode can be changed by pressing one button.Operator can use the middle two screws to control the interval time and filling speed indirectly.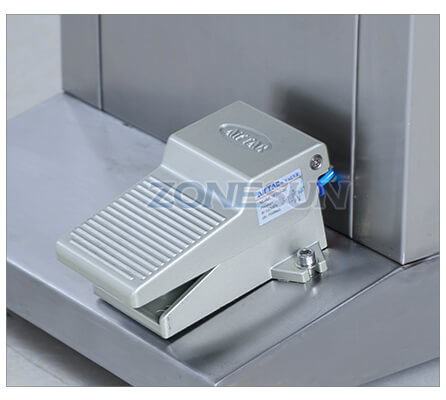 Equipped with foot pedal switch,this is more convenient to adjust the machine and help operator reduce production error.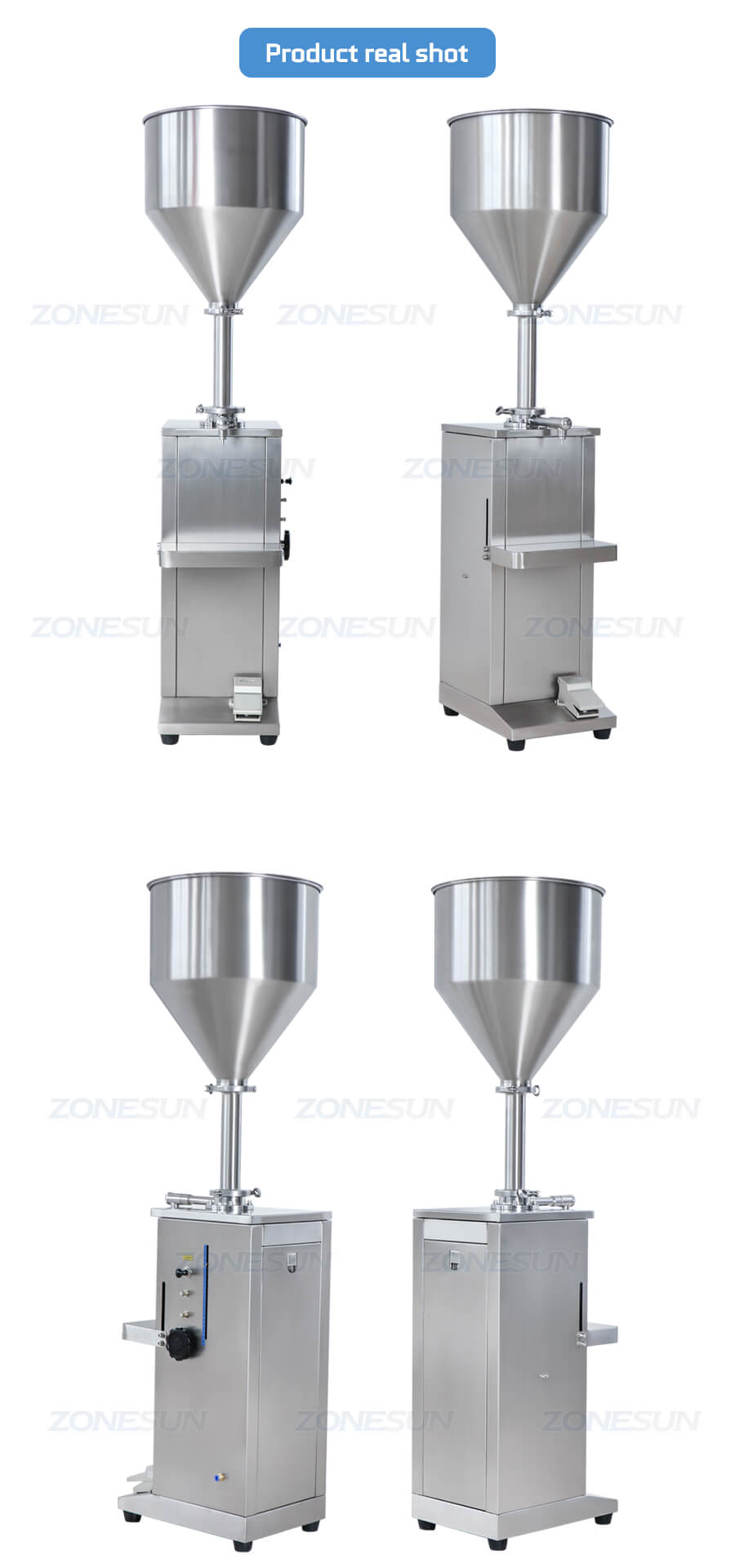 We know some customers may need the product urgently and hope they can place the order as soon as possible.In this situation,we offer e-mail and online chat support to help our customers to know more thing about our products and service.For contact support: 
Kelly
Whatsapp / Wechat / Phone:+86-18928646433
Email: sales@zonesuntech.com

Joyce
E-mail:sales12@zonesuntech.com