ZS-FM3A Full Automatic Small Bottle Auger Powder Milk Dry Protein Powder Filling Machine
This small auger filling machine is suitable for filling milk powders,flour,fodder into bags or bottles.It is easy to operate and can fill powder accurately.This machine is widely used in food,cosmetic and daily chemical industries.
Parameter
Machine model:ZS-FM3A
Voltage:110/220V
Machine power:0.5KW
Hopper size:About 6L
Hopper diameter:About 320mm
Filling range:50-500g
Filling nozzle size:20mm (Can be Customized)
Filling accuracy:±1%
Filling speed:About 10 bottles/min
Working height:420-490mm(Adjustable)
Conveyor length:About 1100mm
Conveyor width:About 140mm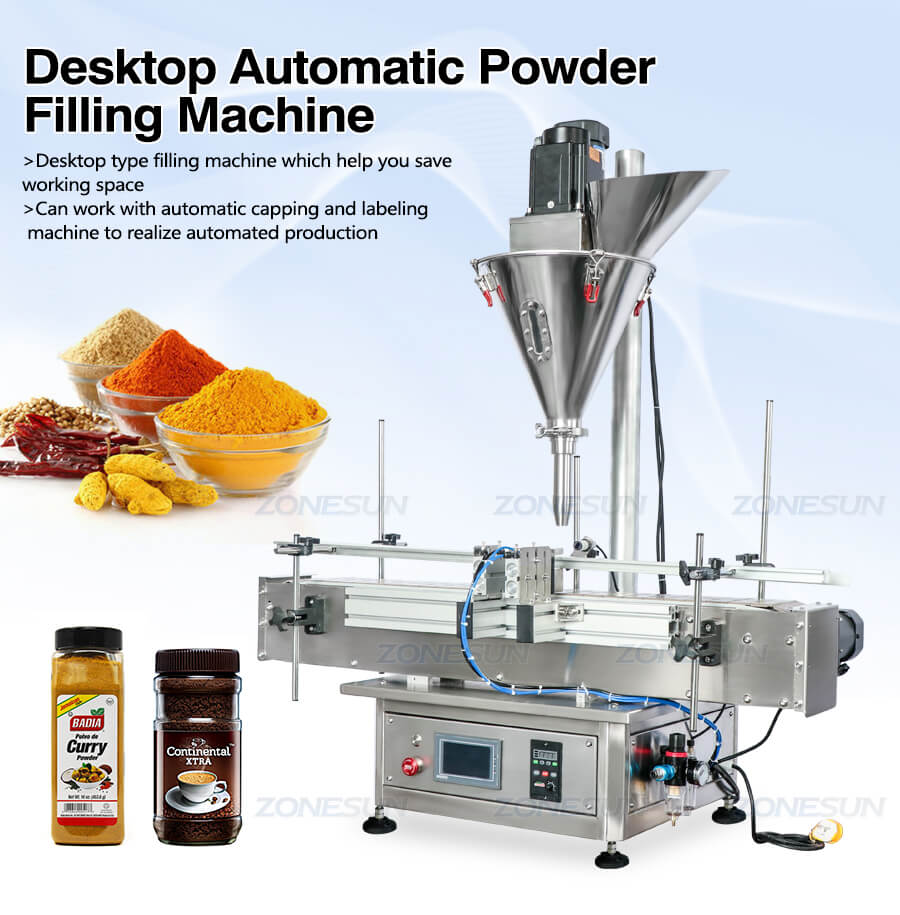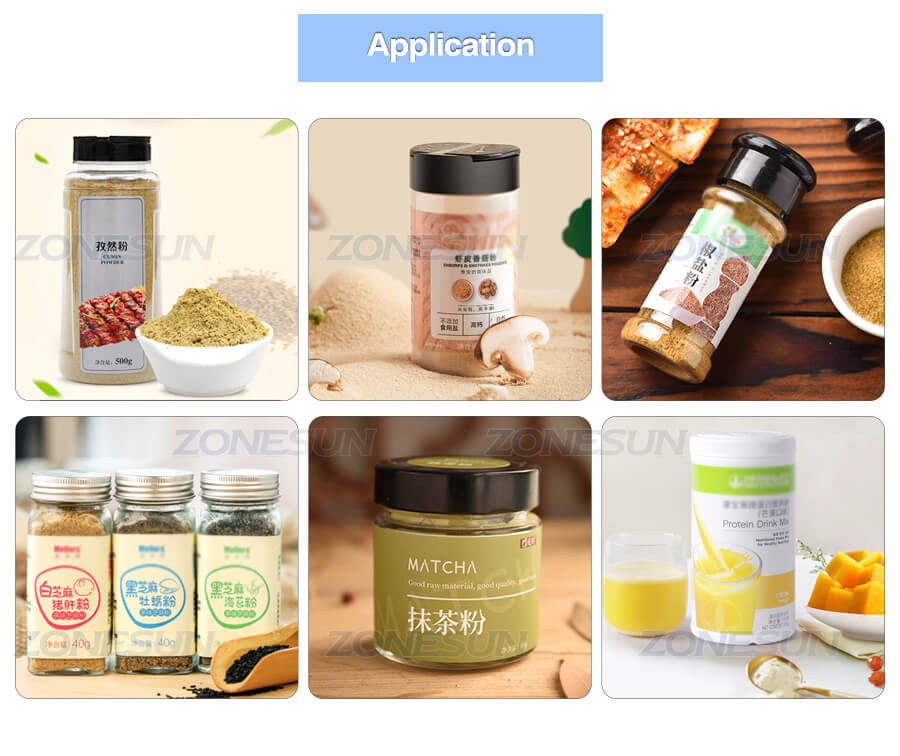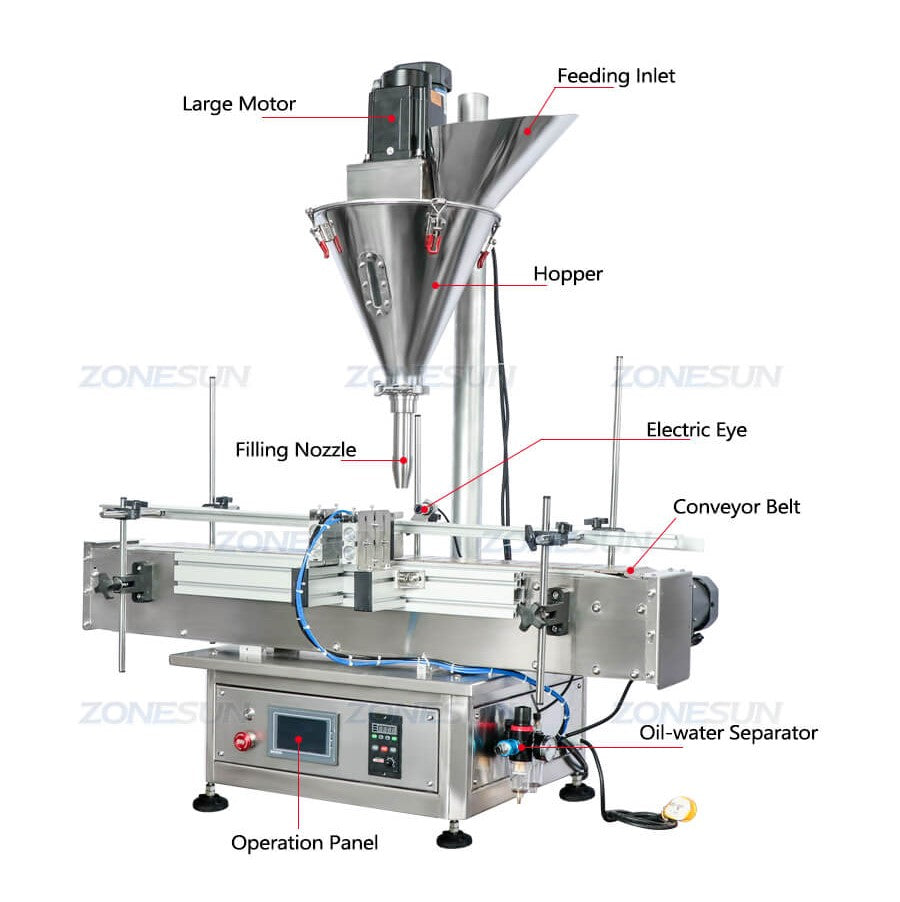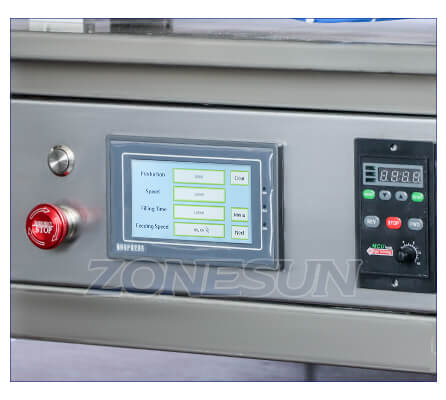 Equipped with touch screen control panel,this is more convenient to adjust working parameter like filling time and speed.We can customize language of control panel according to operation need,if you need this please contact us.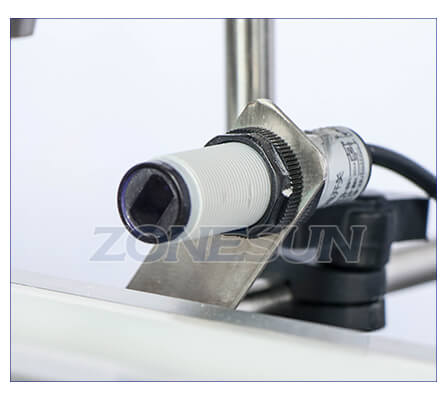 The high quality electric eye is used to detect passing by bottles and control the machine to fill powder.This can ensure the filling accuracy and reduce production error.
The filling nozzle can be customized according to bottle opening size,makes the material is hard to leak out,improve filling accuracy.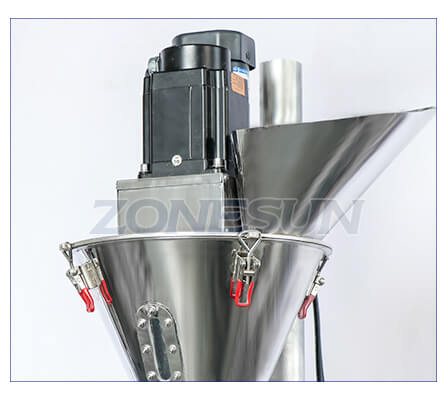 It is equipped with powerful motor,which can ensure the machine work stably during filling.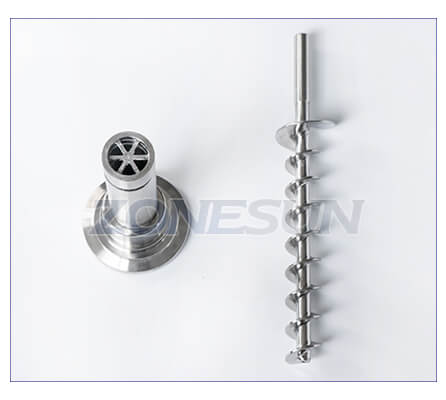 The auger filling machine fills material according to controlling predetermined number of revolutions,the outside cylinder is designed into a good shape and size which can work with the auger and prevent from leaking out powder.Improve filling accuracy.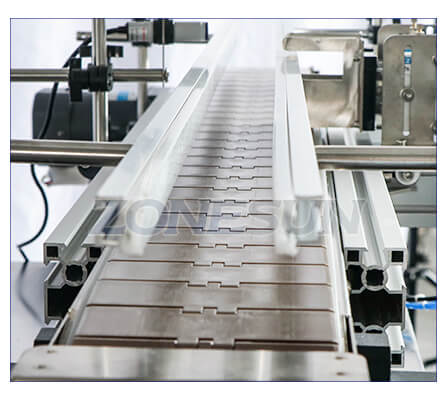 The chain conveyor belt can help to transport bottles stably during work,this saves production labor.The length and width of conveyor can be customized according to production need.
We know some customers may need the product urgently and hope they can place the order as soon as possible.In this situation,we offer e-mail and online chat support to help our customers to know more thing about our products and service.For contact support: 
Kelly
Whatsapp / Wechat / Phone:+86-18928646433
Email: sales@zonesuntech.com

Joyce
E-mail:sales12@zonesuntech.com