ZS-SPL2 Automatic L-typ Sealing Cutting Cosmetics Phone Boxes Book Shrink POF Film Wrapping Packaging Machine
Description:
These machine can fold film ,seal sides and shrink film to finish the package.The temperature and time can be adjusted according to operation needs.These machine are widely used in food,electronics, and printing industries.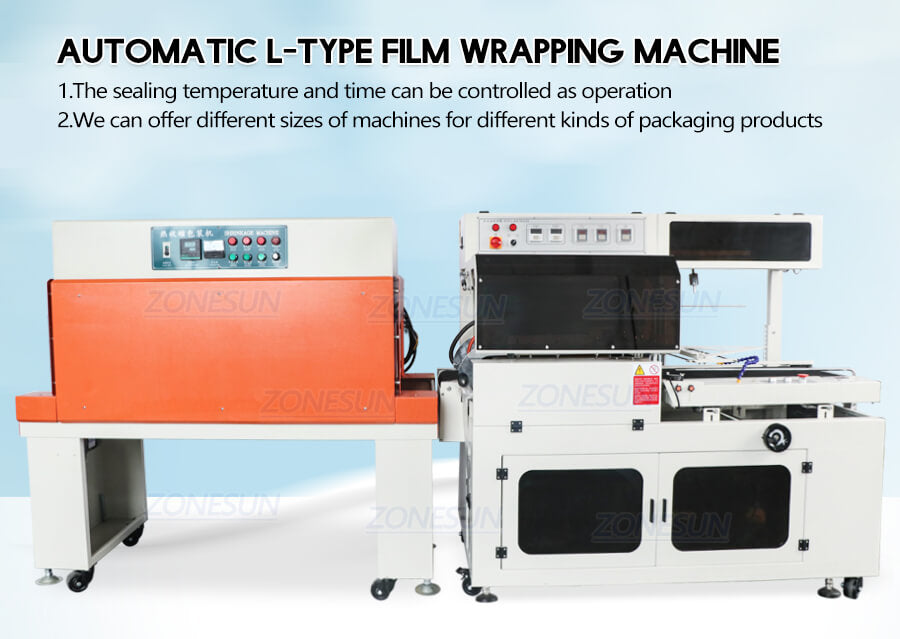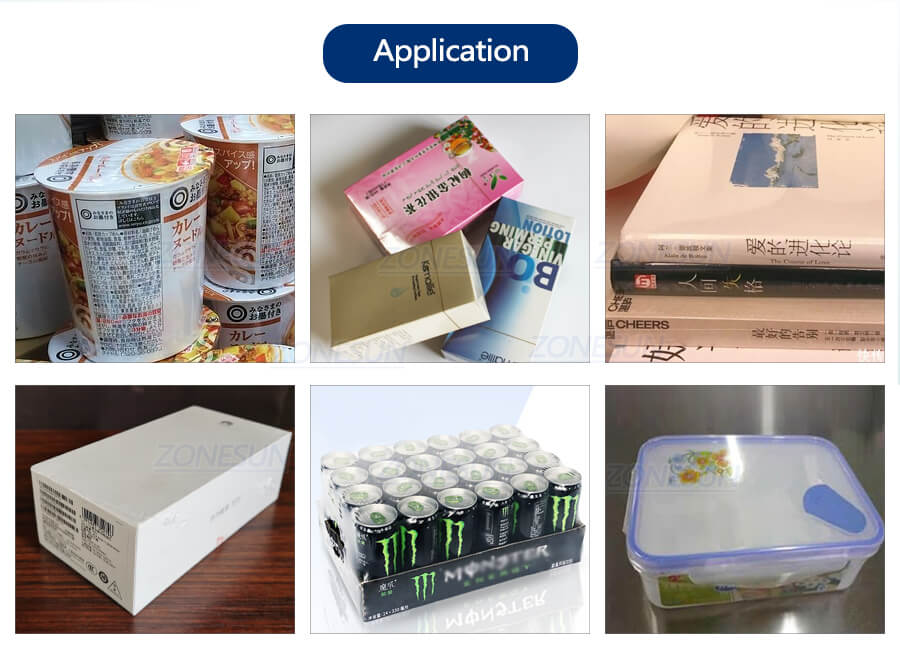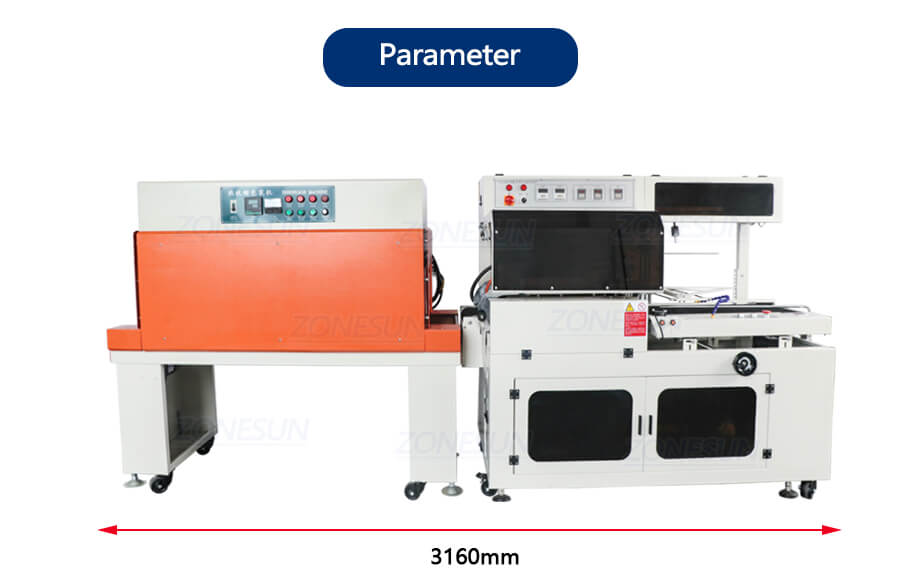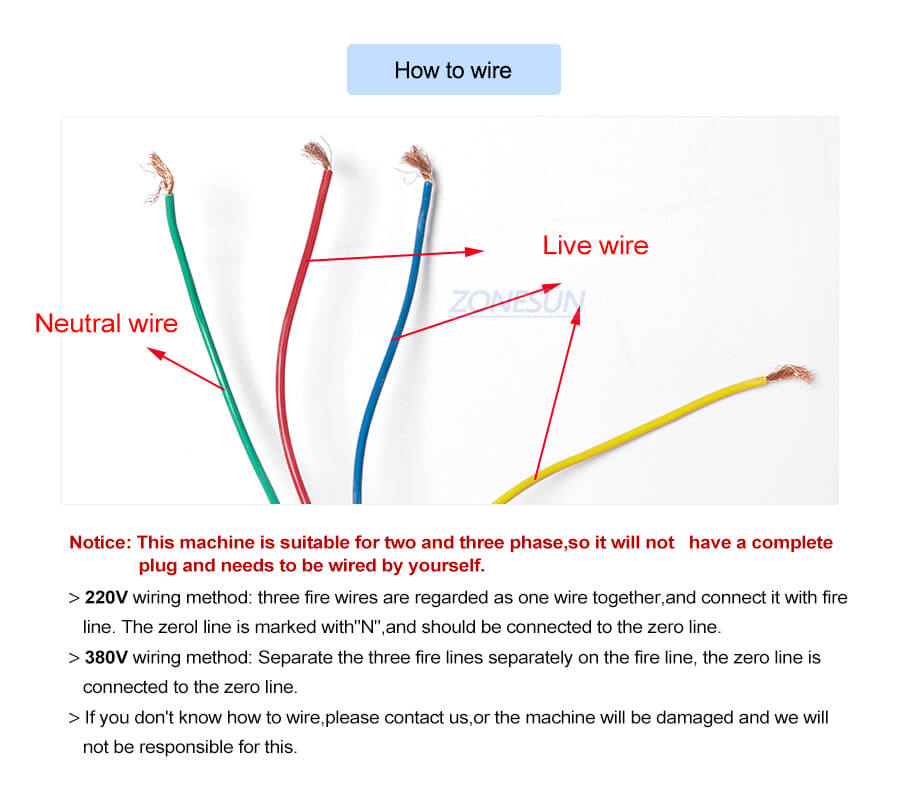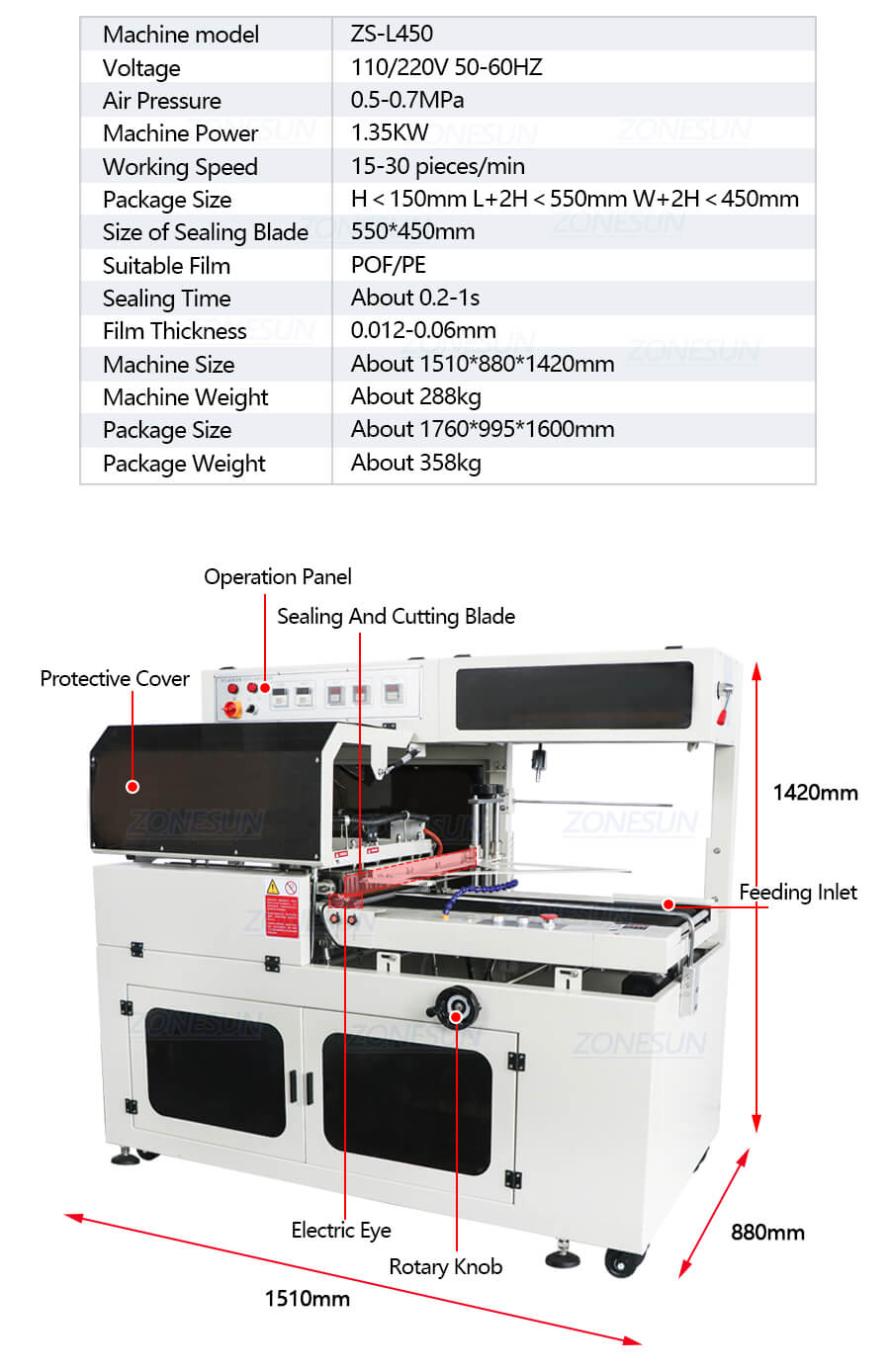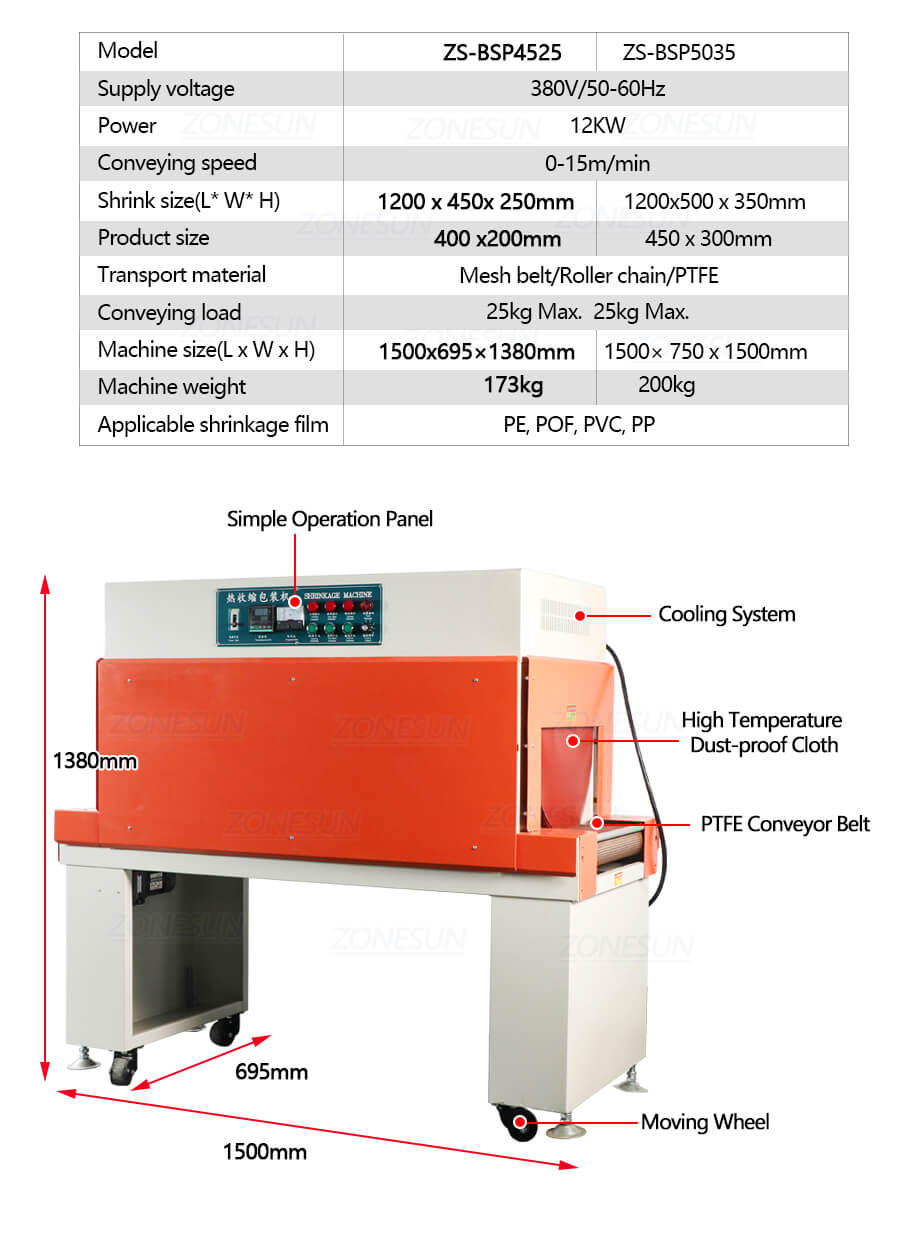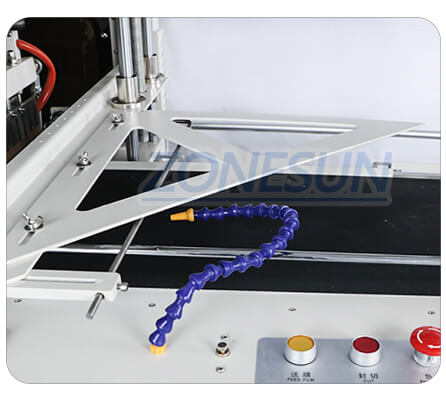 Film separating plate is designed for separating packaging film,makes the film can be folded neatly before sealing and cutting.The position of plate can be adjusted according to package products.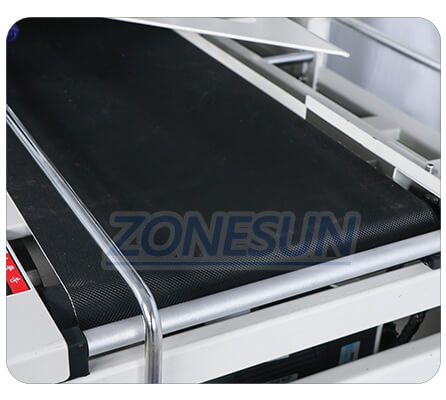 Thicker conveyor belt is not easy to wear and also with larger bearing capacity, this makes sure the product can be transported stably.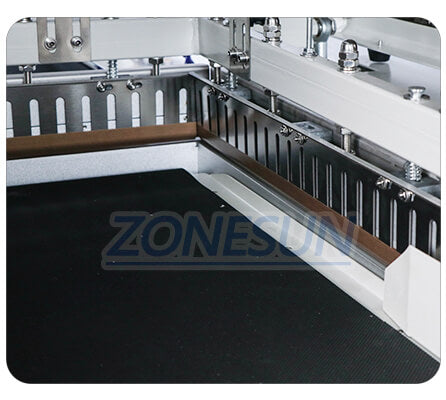 The blade is made of high quality material,it is not easy to damaged during heating and cutting.The wrapping film will be folded and cut off neatly.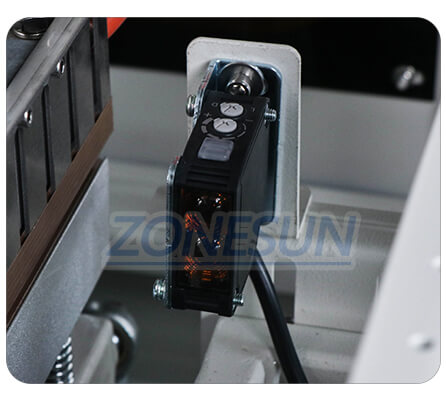 The electric eye is designed for detecting the passing through product and ensure each one can be package precisely.Improve production quality.The sensitivity of electric eye can be adjusted according to operation need.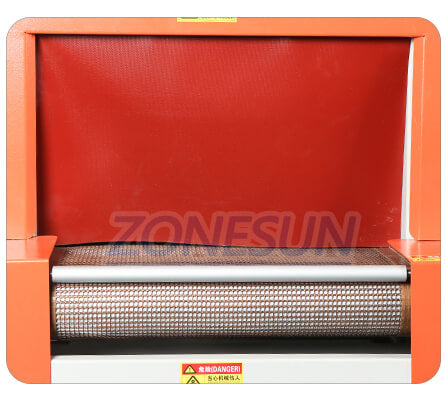 High temperature dust-proof cloth prevent from burning and ensure the safety operation and the hot air circulate equably,make the wrapping effect is better.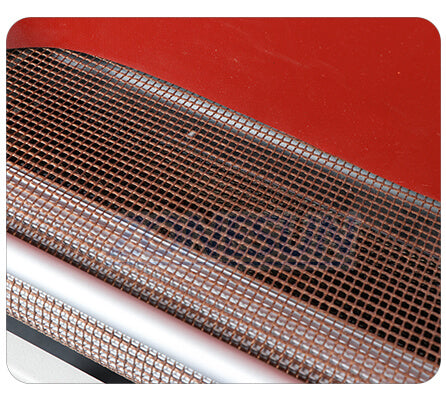 The PTFE conveyor is suitable for packaging small products and will not burn the film during packaging,this ensures the wrapping effect.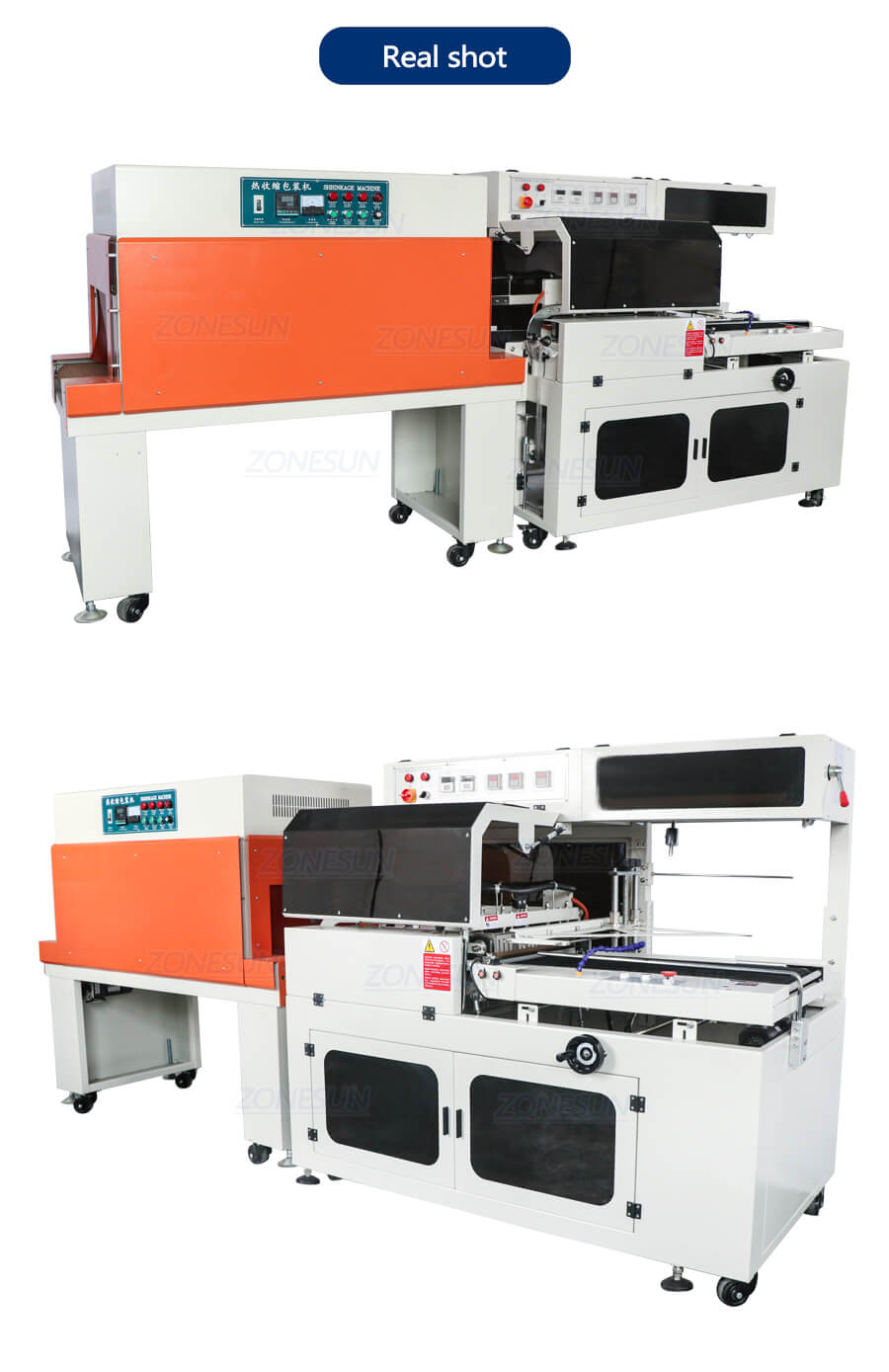 We know some customers may need the product urgently and hope they can place the order as soon as possible.In this situation,we offer e-mail and online chat support to help our customers to know more thing about our products and service.For contact support: 
Kelly
Whatsapp / Wechat / Phone:+86-18928646433
Email: sales@zonesuntech.com

Joyce
E-mail:sales12@zonesuntech.com