ZONESUN 8116 Manual swing leather skiver,hand leather peel tools,vegetable tanned leather splitter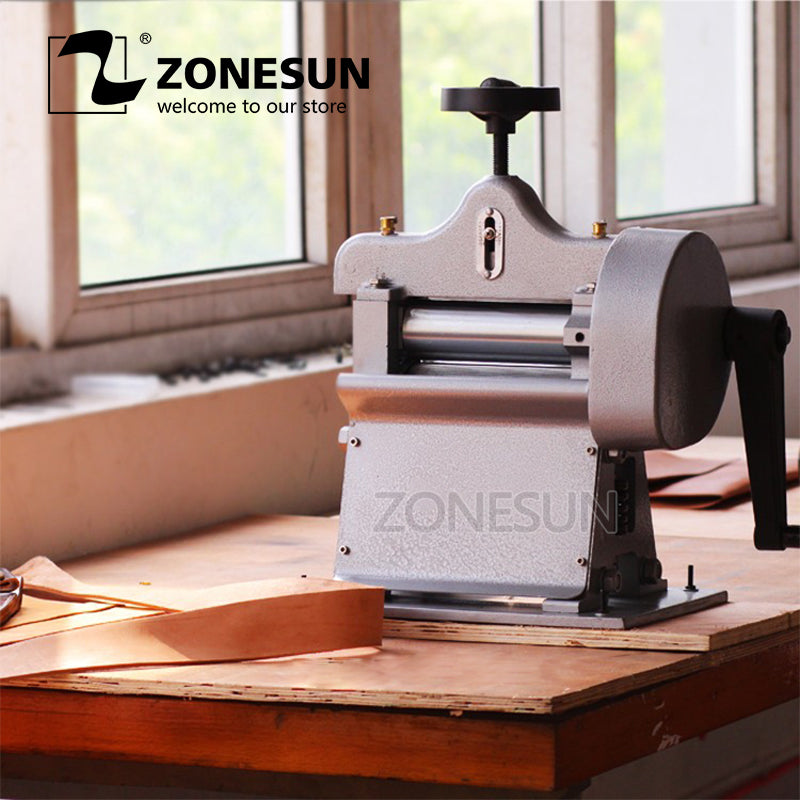 ZONESUN 8116 Manual swing leather skiver,hand leather peel tools,vegetable tanned leather splitter
Regular price
$1,52927 USD
$1,529.27 USD
One-to-one Video Chat Support
Local Service Location (Romania /Serbia /Kazakhstan/Mexico/Indonesia)
8116 Leather paring machine,Manual swing leather skiver,hand leather peel tools,
vegetable tanned leather splitter max 10cm width
***************INSTRUCTION***************
This paragraph is designed by German designer, selling overseas.
This machine suitable width within 10cm of vegetable tanned leather hardcover whole class skin thinning,
Thinnest possible cut to 3mm, it can put the thickest material thickness of about 10mm.
Suitable for all kinds of crust.
Weight 30kg, wooden packaging
Now out of stock, you need to book.
Other questions, please contact customer service!
+++++++++++++++++++++++++++++++++++++++++++++ 
 MAX work for leather width is 100mm
Min cut into thickness in 3mm 
Max put thickness of leather in 10mm