ZS-MPYT600A Magnetic Pump Automatic Small Bottle Ink Vial Essential Oil Eyedrops Liquid Filling Machine With Conveyor
This small automatic filling machine is equipped with high accuracy magnetic pump,it is good for filling low viscosity liquid like water,essential oils,juice etc.Multiple filling nozzle can be customized according to production need.This machine is good for small scale prodcution,the automatic working mode helps you save production.

Parameter
Machine Model:ZS-MPYT600A
Voltage:220V/110V 50-60Hz
Power:115W
Max Flow Rate:3L/min
Filling Speed:About 20 bottles/min (depending on liquid and bottle size)
Filling Accuracy:±1.5%
Conveyor Belt Size:600mm(L)*100mm(W)
Machine Size:About 600*422*400mm(L*W*H)
Machine Weight:About 11.2kg
Package Size:About 440*450*280mm(Filling Machine)
About 650*150*100mm(Conveyor Belt)
Package Weight:3.5kg+9.5kg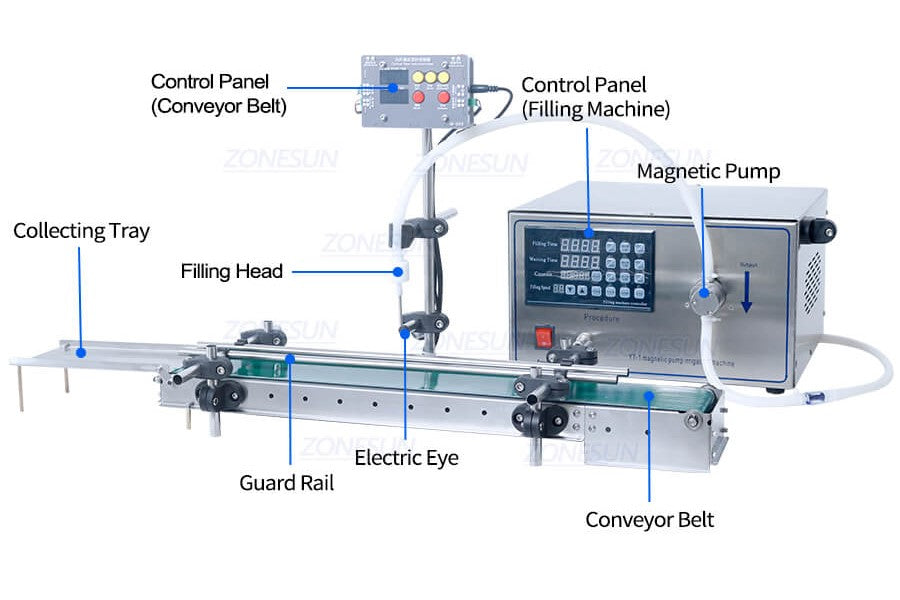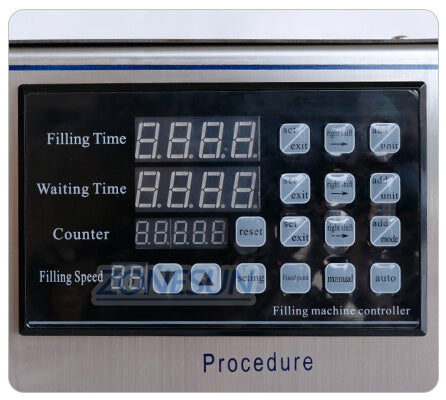 Through digital panel, it iseasy to set or adjust workingparameters.The quantity offilled bottles will show onpanel,visual and accurate.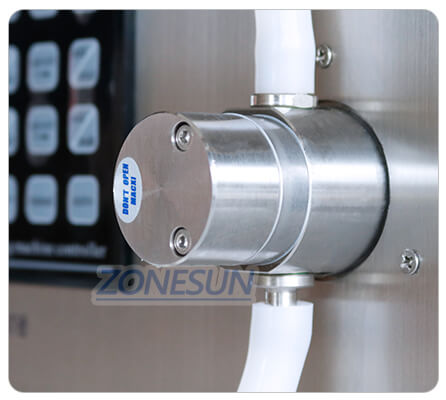 With stainless steel magneticpump, it can fill liquid accurately. lt has the featureof high temperature resistance and corrosionresistance, suitable for3≤PHs9 liquid.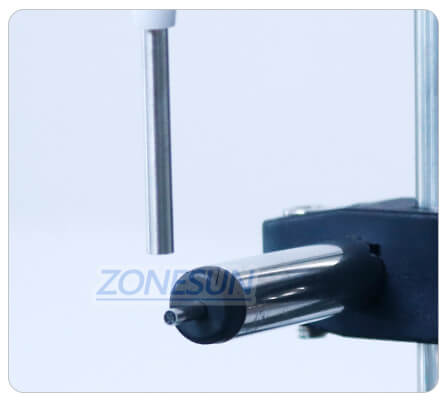 The electric eye is designedfor detecting bottles andcontrolling machine to run,intelligent and efficient.Itssensitivity can be adjustedas needed.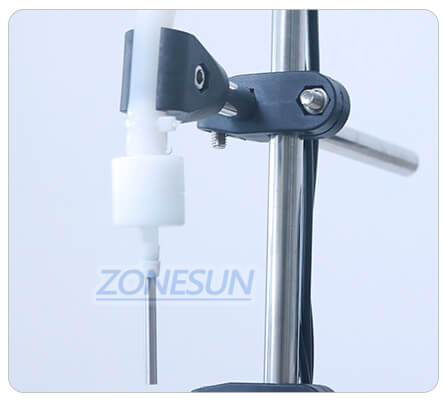 With anti-dripping function, itcan fill liquid accurately.Theheight of filling head can beadjusted according to bottleheight.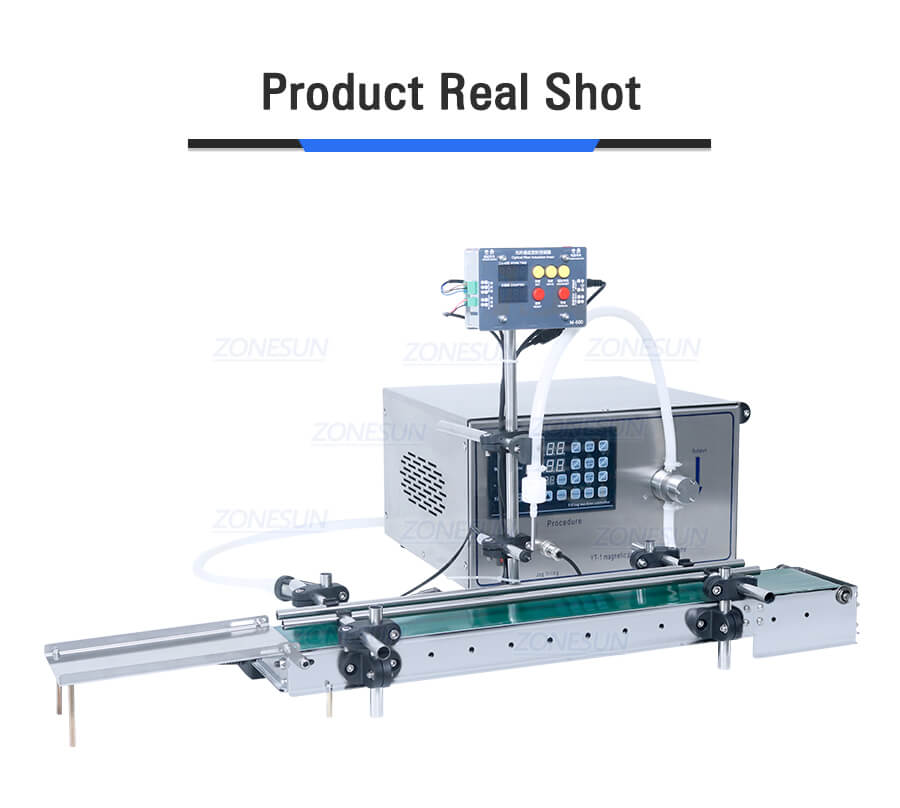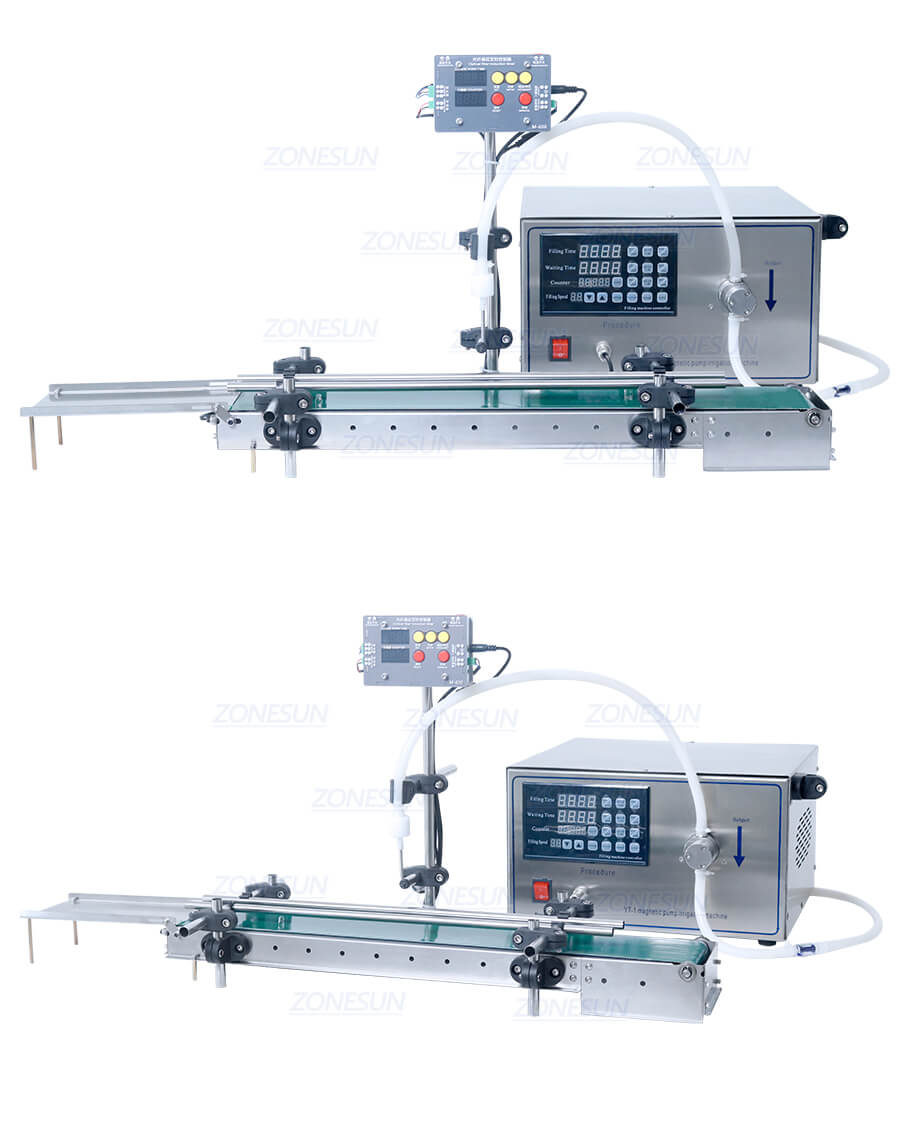 We know some customers may need the product urgently and hope they can place the order as soon as possible.In this situation,we offer e-mail and online chat support to help our customers to know more thing about our products and service.For contact support: 
Kelly
Whatsapp / Wechat / Phone:+86-18928646433
Email: sales@zonesuntech.com

Joyce
E-mail:sales12@zonesuntech.com