ZS-XG440A Full Automatic Spray Bottle Cap Screwing Shampoo Capping Machine
This automatic capping machine is suitable for various kinds of bottle caps like spray bottle caps,pump head bottle caps,screw-on bottle caps.The working height of the machine can be adjusted according to bottle height.It is widely used in food,daily chemical and cosmetics industries.
Parameter
Machine model:ZS-XG440A
Working voltage:AC220V/110V 50- 60HZ
Machine power:900W
Bottle height:100-380mm
Cap Diameter:10-60mm
Working speed:0-30 bottles / minute (depending on bottle and cap size)
Working pressure:0.4-0.6MPa
Package Size:About 1650*1730*800mm
Gross weight:About 252kg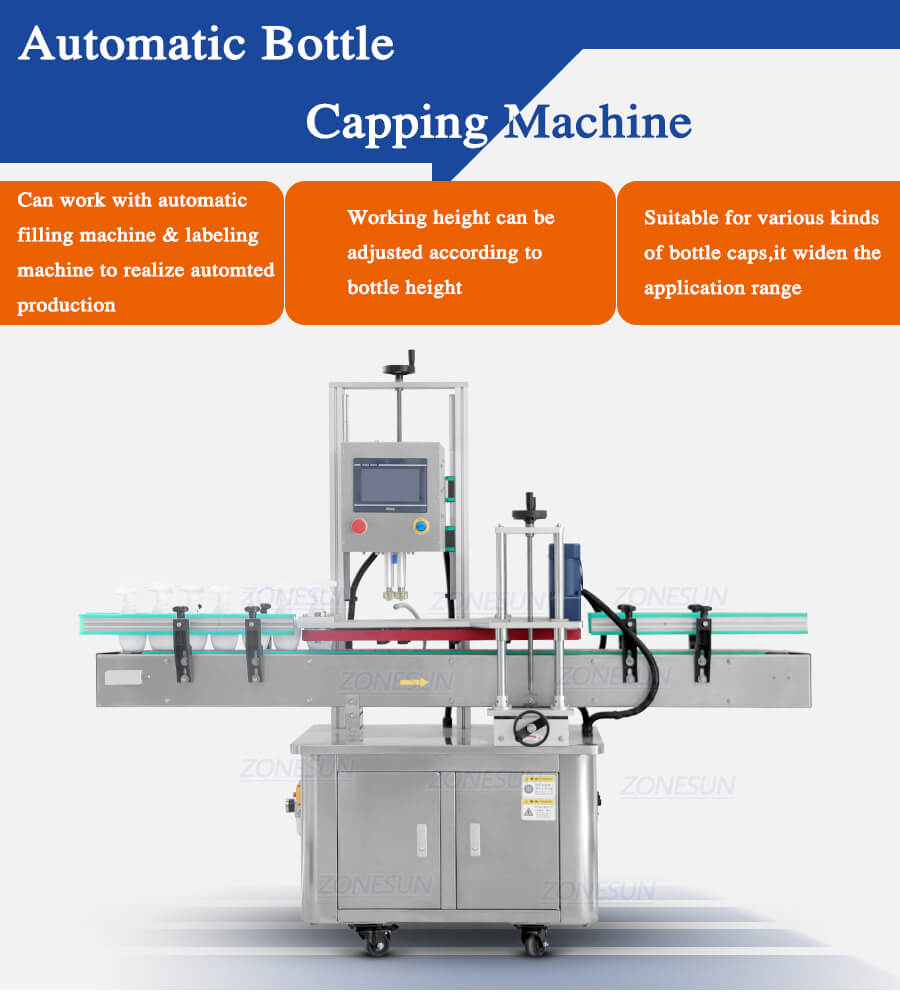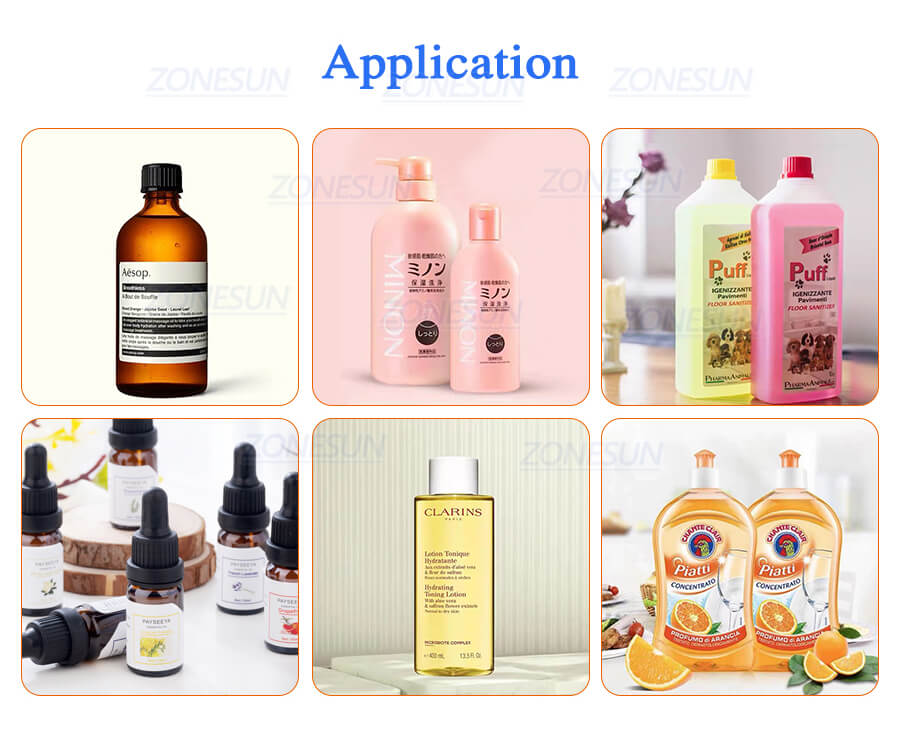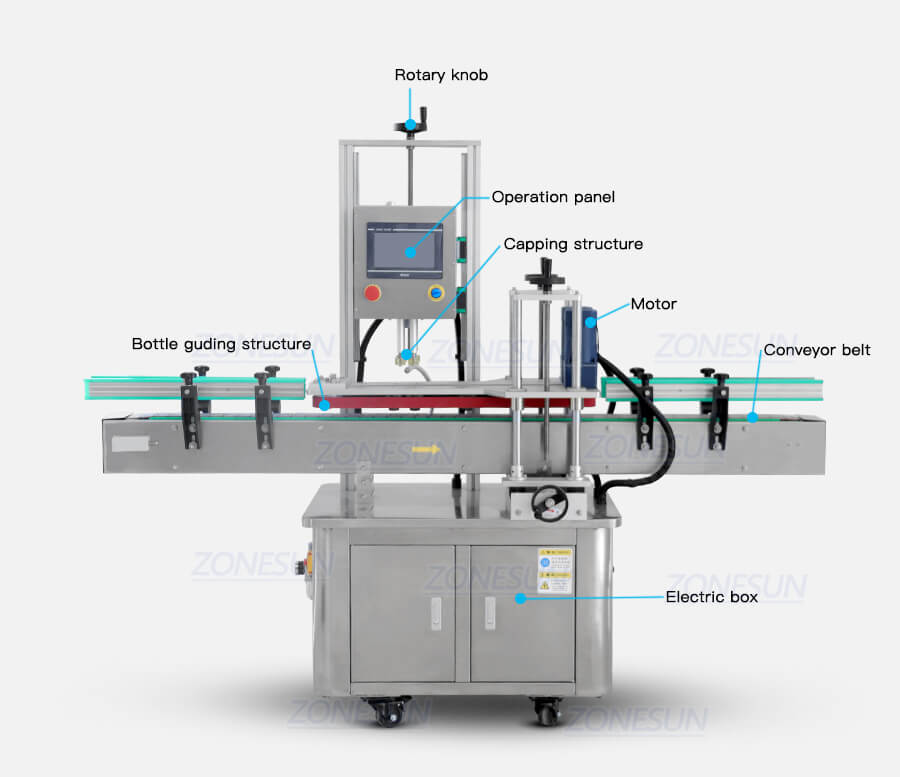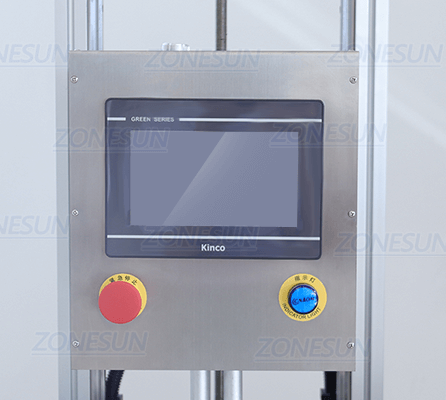 Equipped with touch screen control panel,it shows the clear parameter and make the data visual,this is more convenient to adjust the parameter when testing the machine ,reduce production labor.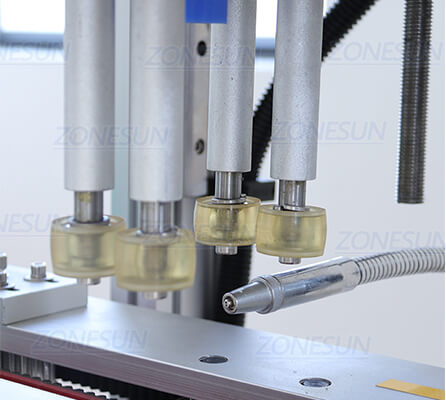 The bottle caps will be tightened by 4 runbber wheels,this kind of capping method is suitable for various kinds of bottle caps.It is also equipped with electric eye,which can detect passing by bottles and control the machine to work or not,improves working accuracy.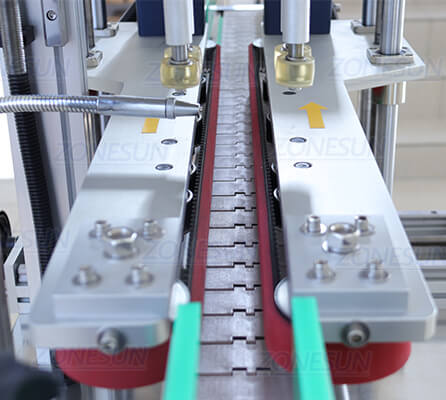 With high quality bottle guiding structure,it can be adjusted according to bottle diameter.With this,the bottle is not easy to fall down during transporting and can keep upright position when capping bottles.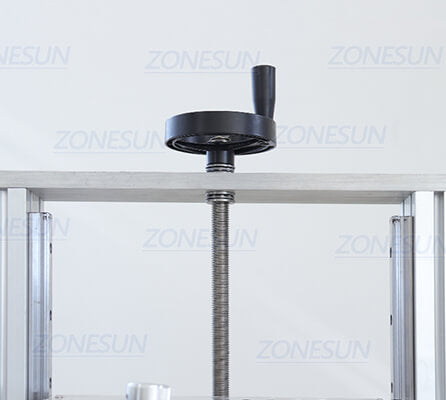 The working height of capping structure can be adjusted by the rotary knob,this makes the machine can work with different height of bottles,widen the application range.
The chain conveyor belt is with large weight capacity,it can transport more bottles and ensure the stable work of the machine.The length and width can be customized according to operation need.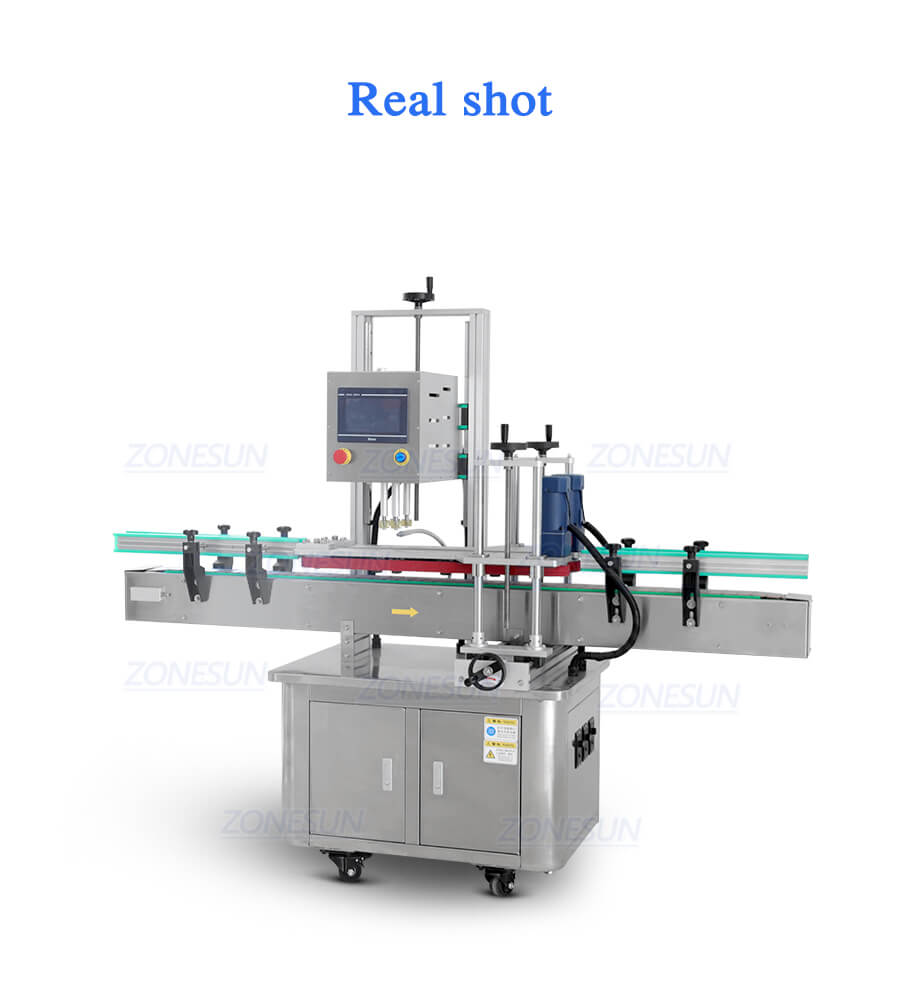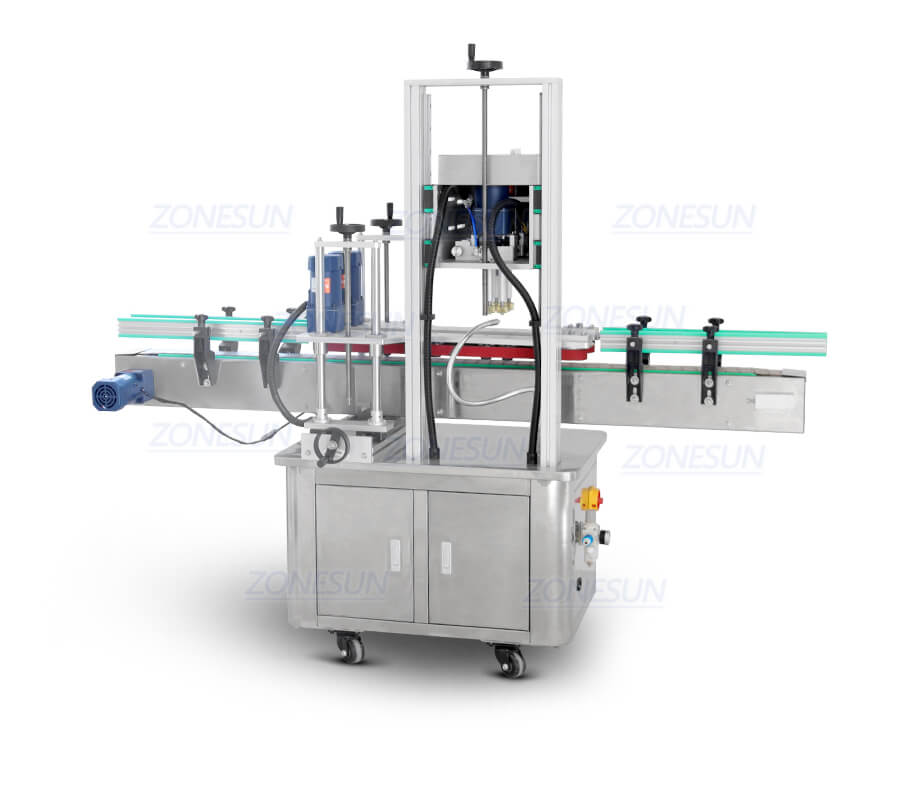 We know some customers may need the product urgently and hope they can place the order as soon as possible.In this situation,we offer e-mail and online chat support to help our customers to know more thing about our products and service.For contact support: 
Kelly
Whatsapp / Wechat / Phone:+86-18928646433
Email: sales@zonesuntech.com

Joyce
E-mail:sales12@zonesuntech.com